Daft Punk founders Guy-Manuel de Homem-Christo and Thomas Bengalter are absolute players in the electronic music industry, yet it's their deviation from synthesizer-heavy tracks and sampling that makes "Random Access Memories", the group's fourth studio album, a stand-out.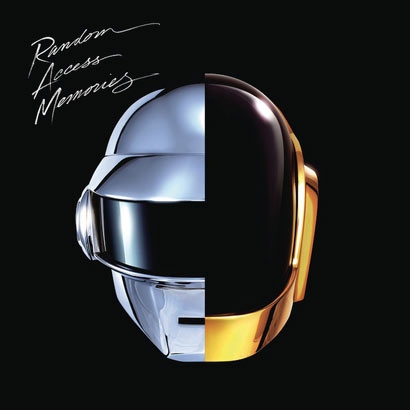 Daft Punk hasn't changed its identity, the cinematic aura that has followed them since their 1997 debut studio album "Homework" remains fully intact. As do their futuristic helmets and affinity for epic dance hits. The masked DJs don't betray the elements that have come to define their brand; they just don't asphyxiate their record with the bondage that limits so much of today's EDM (electronic dance music). The group has recently condemned the EDM industry for its complacency and lack of advancement. What is EDM after all? Well, playing around with samples on a computer, basically. "RAM", on the contrary, manifests innovation, particularly in the group's noteworthy decision to record with session musicians and live instrumentation while limiting the use of electronic devices. "RAM" takes the audience back to a time where machine hadn't equaled man just yet, in a valiant effort to humanize EDM, simply by giving it a soul.
"RAM" is a tour de force that is more so pensive and emotionally charged than it is commercial. The album produces some of the best collaborative efforts in memory, largely because they hand picked a collection of the tightest session musicians and unsung legends as opposed to opting for the norm of only featuring popular contemporary artists. The album's first track "Give Life Back to Music" opens as a stadium rock statement and flourishes into an array of funky licks, all product of Nile Rodgers' guitar. Rodgers is featured again, having written the riff for the record's undoubted alpha male, hit single "Get Lucky". "Get Lucky" features Pharrell Williams, member of the production duo "The Neptunes" and rock/funk/hip-hop band "N.E.R.D", whose silky smooth vocals complement Rogers' catchy riff to perfection. Matched with Daft Punk's perfectionist yet minimalistic production style, this song has all the makings of a legit summer anthem.
Overall, "RAM" is a carousel decorated by an array of celebrated artists, contemporary and legendary, that revisits the famed disco of the 70's and funk of the 80's. Homage is paid to Giorgio Moroder, a founding father of disco and innovator of the synthesizer, in the track "Giorgio by Moroder". Memorable in its use of a spoken biography by Moroder himself, this track is a narrative of the exponential growth and growing influence of EDM in its purest, most artistic form.
Other notable tracks include "Doing it Right", featuring Panda Bear, and "Contact". "Doing it right" has Daft Punk's vintage vocoders all over it, but it also has that intangible quality, that feel good vibe that embodies the moment at a party where everyone is too tired to dance, but are having too much fun to go home. It's the anthem for the afterlife of a party. "Contact" transcends the entire album in terms of its epic climb from a soothing synth-pop intro to a powerhouse jam, its wild drum segment inspiring even the tamest of souls.
"Random Access Memories" is a testament to the essence of human will, that unseen, untouchable quality that proves that a machine can never be unchained from its tools, and can never fully encapsulate what it is to be human. Daft Punk masters this by not conforming to, but breaking free from the shackles of industry norms, humanizing that which can never fully be humanized unless it is given a soul in the form of unaltered sound.