'Herstory' revisits a chapter of South Korean history that should be forever remembered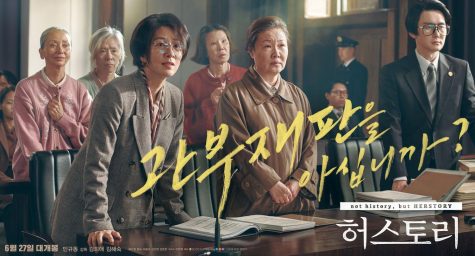 'Herstory' (2018) is one of the few South Korean movies that offers a glimpse into the pains and courage of comfort women forced into sex slavery during the Japanese colonization of Korea faced. Comfort women are women forced into sexual slavery by the Imperial Japanese Army, and consists mostly of Korean and Chinese women. Recently, I re-watched the movie, and decided to take a deeper dive into how the film successfully portrays the tragic life stories of South Korean comfort women, reminding us of a specific chapter of history we should forever remember. 
Directed by Min Kyu-dong, the movie portrays a real-life story of the first legal battle between ten former sex slaves and the Japanese judiciary. The trial lasted for six years from December 1992 to April of 1998. Despite its significance to the history of comfort women's fight in attaining justice, the trial is surprisingly unknown to the Korean public, which is one of the reasons why I recommend this movie. 
After six years in court, the Japanese judiciary decided to hold the Japanese government responsible, and enforced a paid  compensation to the victims for the first time in history. However, the verdict was soon overturned in an  appeal by the Japanese government in Hiroshima. The Japanese government has since justified their appeal by stating that an apology and compensation for damages to individual victims of war and colonial rule do not exist as state specific obligations. In the end, it can be said that the results of the trial showed the government's neglect towards addressing the tragic experiences of comfort women. The movie provides its audience with insights regarding a relatively unknown part of history. 
A special aspect in this movie is how it takes a look into the tragedy from an unusual setting, depicting the victims' battle for justice and honor in a courtroom; the film's focus is on the comfort women's testimonies. This allows for an in-depth depiction into the psychological scars the women have suffered and how such suffering has destroyed their lives even after the end of the colonization era. 
Those that are aware of comfort women's desperate struggles for acknowledgement and justice can understand 'Herstory's conclusion. The movie discusses an important subject that the public should be repeatedly reminded of and never be forgotten: comfort women and their tragic experiences during the Japanese Colonization era in Korean history. As such, 'Herstory' is an exemplary realization of a deeply touching real-life story crucial to public awareness of the numerous plights of comfort women from their past to present day. 
Leave a Comment