Hidden Stories: A Day in a Life Exhibition
"In this column, one extraordinary event, but went by largely unnoticed, is examined each week"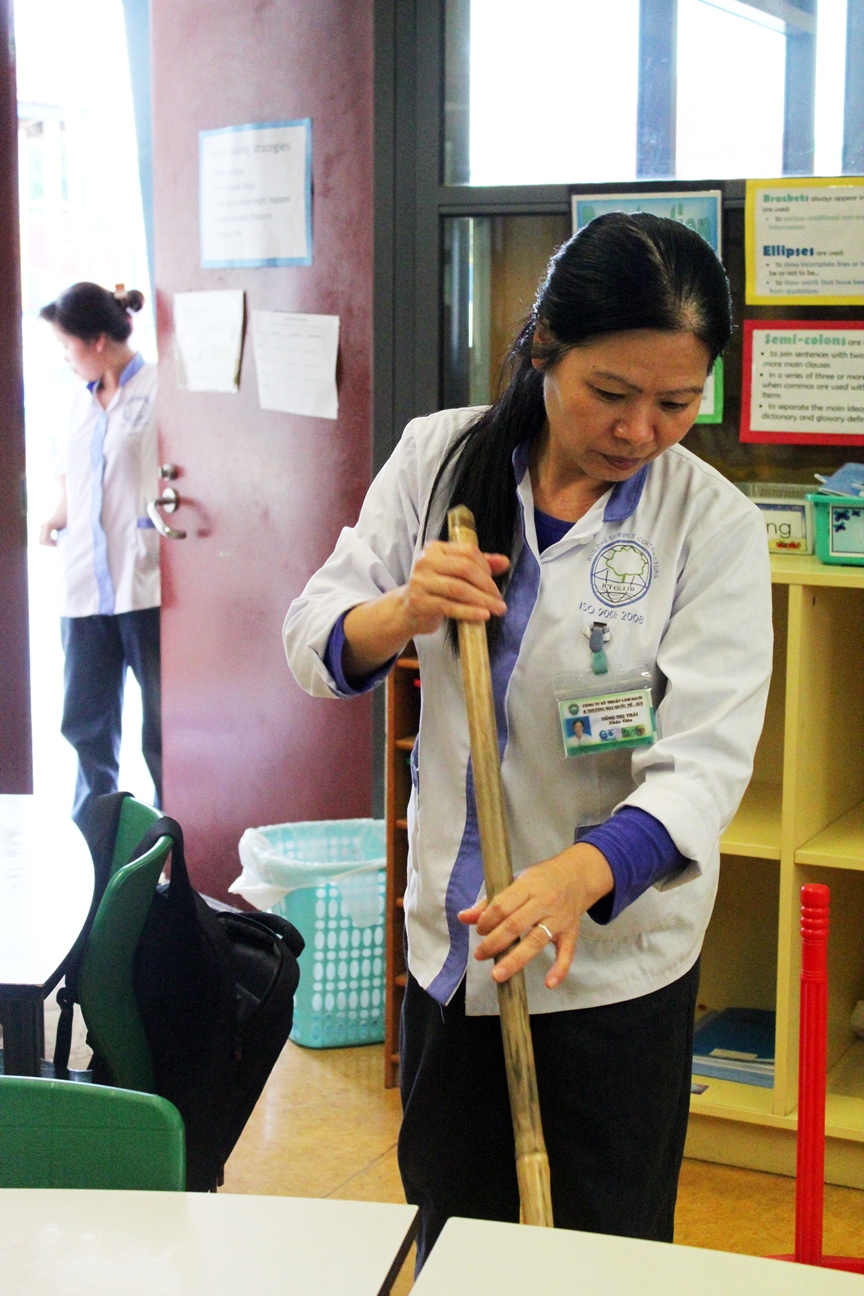 In early January, I assigned Phuong Ly to be the writer covering the planned A Day in a Life exhibition, due to be in February at some point. Just last Friday, 6 February, Ly caught me at the bus stop, telling me that she just went to the Art Center and she found the exhibition for the A Day in a Life being dismantled. Both of us expected some kind of public announcement of the exhibition in some way. But apparently the exhibition has been set up since the 2nd of February and was only up for a week.
It seems, once again, something great in UNIS happens without any of us knowing about it.
A Day in a Life started as an ambitious Personal Project by Van Do '15 when she was in grade 10. A girl with her camera, Ms. Do wanted to capture the unique individuals sometimes forgotten among the great community of UNIS. They were the cleaners, the guards, the technology department personnel…etc. By grade 11, that PP became a Service Learning, aiming "to promote knowledge and understanding of individuals who are disadvantaged, under-represented and 'overlooked', in the local Hanoi community through the use of various mediums such as photography."
The exhibition was the group's first project. Taking pictures then interviewing them, the exhibition was an intimate look at people many rarely notices.
For those that want it, here is the exhibit that many of us missed:
Leave a Comment