Alpha Omega's Prom Survival Guide
It's that time of year again! With prom coming up THIS SATURDAY, the Flame'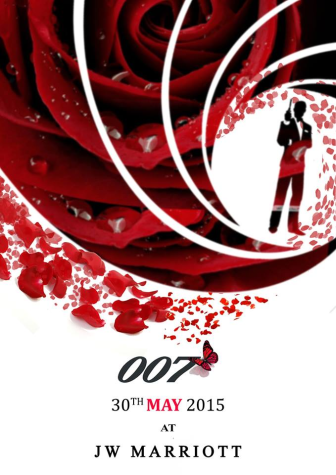 s very own love professionals Alpha and Omega have taken up the role of preparing you for an awesome evening by answering some frequently asked question about prom:
– So what should I wear to Prom?
Omega: So how do you want to set this one up Alpha?
Alpha: Well why don't you talk about the girls and I'll talk about the guys.
O: Easy enough. Generally, go for something you feel good in – good as in confident and good-looking. If you're nervous about prom just think of it as a day in the canteen at lunch time where you will be seeing approximately the same people around as you always – except that everyone is dressed fancier. And that's the fun part about prom – dressing up, wearing heels or dress shoes, ties, putting on your nice cologne or perfume, etc. Keep in mind that dressing nicely constitutes for a variety of different outfits and accessories, so you it gives you room to "go crazy" without people judging you or giving you weird looks.
For the girls, your "outfit" doesn't need to be a dress! As I said before, there are many different options to try out (try not to disrespect too many others); try out Maxis, Bodycons, hell, even try some Chitons if you wish ( did you know the robe Romans wear in the God-worship times?). Or how about a cute jumpsuit? I'm sure you will look fabulous. The chance to dress up!! Honestly, girls are the ones who have power in these events – so use it!
A:Unfortunately the guys don't have much room for adjustment; it should have some  resemblance to a suit. I wouldn't recommend anything else because boys, i can assure you that girls will think you'll be 120% more dashing than usual. Top it with a fancy tie or even a charming bow. The more… sophisticated? the better.
P.S. – just a small tip for the guys, try to stick with darker colors – black, charcoal, navy (it's sharp!).
– How do I balance studying for the exams and having a good time at Prom?
O: Honestly… prom is around 4 hours or even less and it's a dinner time. Not for a second do I believe that you are going to "waste" 4 hours of studying because admit it, if for some ridiculous reason you ARE studying on a Saturday, it won't be while you're eating dinner.You always need rest, as well as food, otherwise your concentration deters. Keep in mind the exams don't start until Tuesday, so you still have two whole days to get in all your last-minute studying before then.
It's just 4 hours, it's a good time take a break from studying. Trust me, as an IB student, studying continuously isn't as effective as studying with breaks…
A: I agree completely. If anything, my advice would be to get most of the studying done the week before, take a 4 hour rest for prom, get a good night sleep, and go through all the content again passively (read… highlight your notes) for the next 2 days before exams start.
– Why should I go to Prom this year?
A: Not to sound totally cheesy or anything, but personally am very much looking forward to this prom because it's pretty distinguished from the past proms. I missed the talent show this year, so one thing I am looking forward to is seeing all the winners perform and I heard they also have a great line-up for the rest of the night as well. If you went to last years prom, you would probably know that the food wasn't amazing, but they said they made it better this year, but then again it's not really an eating event. But above all else – PROFESSIONAL PHOTOGRAPHS! Nuff said! There is nothing that annoys me more than shaky, low-quality photos from awesome events like the prom, and this year we even get them printed on the spot, giving us a physical memory to keep and cherish.
Omega: But most importantly – prom is prom! It doesn't matter if you don't have a date or not, prom is the one night you are allowed to dress up in your best attire, enjoy some good company and pleasant atmosphere, and get down to some groovy tunes.
A: And don't think you will feel left out because you are single; quite often, people come to prom to look for a future date. I think I would sum up my prom experience in two words: pretty girls.
Omega: Or in the ladies' case, the handsome fellas!
And if you would like to listen to the audio version, here you go:
Leave a Comment