The Kylie Jenner Lip
In addition to being a member of the disfunctional Kardashian-Jenner family, the love interest of both Jaden Smith and Tyga, and owner of the infamous Kalifornia Klass tumblr page, Kylie Jenner has recently become a style icon. She's known for her fresh and edgy sense of fashion, her ever changing hair color, and her distinctively enormous lips. There has been a lot of controversy with Kylie Jenner's lips, as most have noted a very apparent increase in her lip size in the past year or so, and there has been a lot of speculation to whether she got lip injections or not. Kylie claims that it's just makeup and she just overdraws her lips.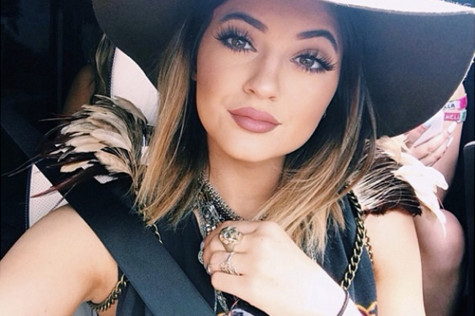 Making your lips look bigger isn't that hard. There are many different and simple techniques that you can try to make your lips look bigger without having to go under the knife. With these tips and tricks, you too can achieve poutier and more luscious lips, just like Kylie's.
---
Tip #1 – Exfoliate Your Lips
Exfoliating your lips promote blood flow to the lips and swells the lips up (in a good way) and therefore increasing the size of the lips. The harder you scrub, the more swollen your lips will get.
You can exfoliate your lips using a lip scrub. I recommended trying out the Lush Lip Scrubs; or you can make your own DIY lip scrub. To make your own lip scrub, all you have to do is mix a little bit of extra virgin olive oil with some brown sugar. You can also add some vanilla extract to give it your lip scrub a sweet smell!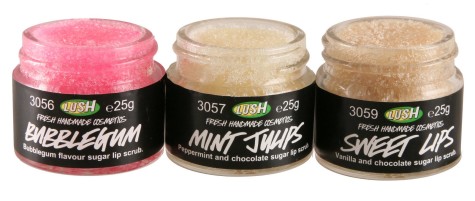 Another way you can exfoliate your lips is by using a hard bristled toothbrush. Dip the toothbrush in some olive oil, Vaseline or your choice of lip balm, and brush your lips in a circular motion. If you want the plumped effect to last longer, try mixing the some cayenne pepper or cinnamon into the olive oil or lip balm (make sure you're not allergic to any of the ingredients!).
---
Tip #2 – Lip Maintenance
There are various methods of taking care of your lips if you want to naturally enhance your lips. There are lip serums you can try such as the Fresh Sugar Lip Serum Advanced Therapy, or you can try lip masks such as the Satin Smooth Collagen Lip Plump Mask or the Bite Beauty Agave Lip Mask. These lips masks has collagen in them and collagen is what gives the lips and skin elasticity. This method will not make you lips bigs immediately, but you will notice a difference over time.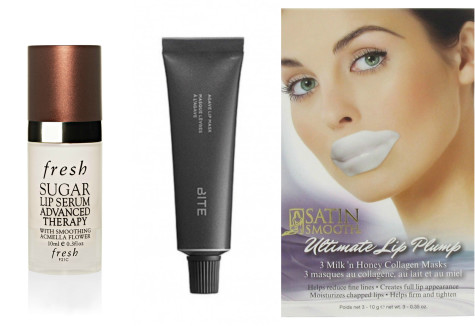 ---
Tip #3 – Makeup
Now onto what Kylie claims she does to get her gigantic lips. Makeup! Start out with finding a lip liner that is the same color as your natural lip color. Try a rosy brown color or a mauve-y brown. This technique is called overdraw.
Step 1:
Making sure that your lip liner is sharpened, stretch out your lips by smiling and start with the cupid's bow (the crevice on your top lip) and draw slight out of your natural lip line.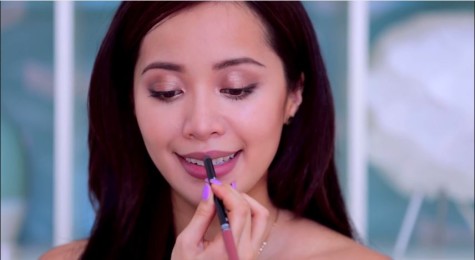 Step 2:
Slightly over line your top lip. A tip is to draw on top of your lip own, not over it. Don't draw too much outside of your lip line or it will look unnatural otherwise you will look like you have clown lips.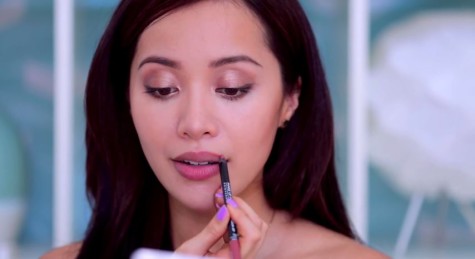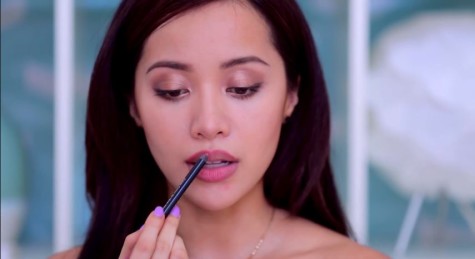 Step 3:
Line your bottom lip and fill in all of your lips. Already your lips are going to look so much bigger.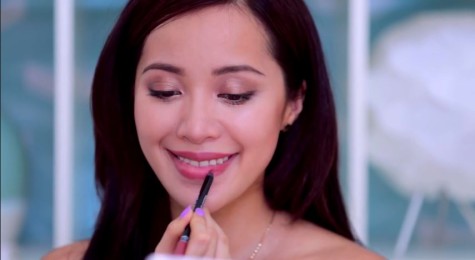 Step 4:
If you want to take it to another level, take a nude lip liner or nude eyeliner like the NYX Wonder Pencil and fill in only the middle of your lips. Use your finger to blend out the nude lip liner.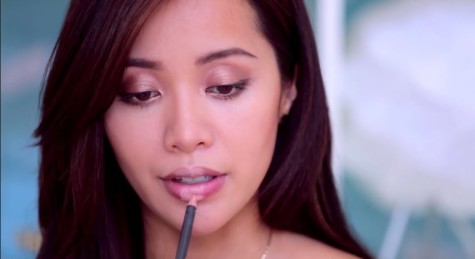 Step 5:
Last step is to add a clear or nude lip gloss onto the center of your lips and voila! You have just achieved the Kylie Jenner lip look.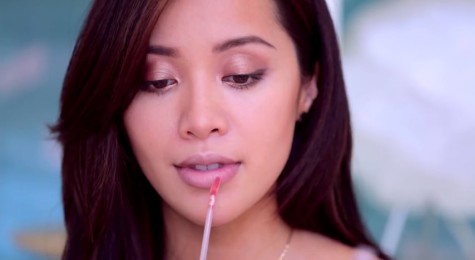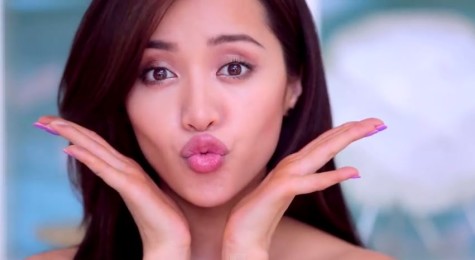 If you want to exact products that Kylie uses, then use the MAC Whirl Lip Pencil, MAC Lipstick in Brave or MAC Lipstick in Velvet Teddy.
*Photos taken from '5 Ways to PLUMP Your Lips!' by Michelle Phan on Youtube
---
Tip #4: Lip Enhancing Tools
The last tip I have for making your lips look like Kylie's is to use an extremely effective lip enhancing tool. You can make your lips bigger by using this tool called the Fullips. You basically put it on your lips and sucked in air. What this is going to do is to create a vacuum around your lips and promote blood flow to the lips. For more instructions, click here. This is by far the most effected technique to instantly plump up your lips and it lasts longer than with the exfoliating technique. If you don't want to spend money on buying the tool, you can also find a large bottle cap or circular lid that has an opening the size of your lips and it will give the same effect as the Fullips.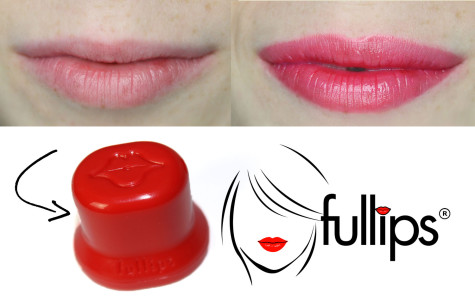 Leave a Comment