Winter Style: Layering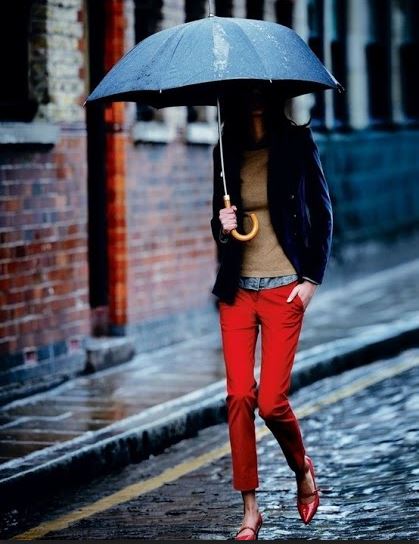 One of the things I love love love about winter, is the amount of clothes you can put together without breaking a sweat (because I know we all love clothes) and the endless layering combinations.
Layering is simply putting on more than 2 tops and any amount of bottoms, accessories and shoes that you want. I've been styling with 'layers' ever since it got cold here in Hanoi, and I've been cozy, comfortable and sleek with all these clothes on. All I'm doing is wearing a basic, light top underneath a button down shirt, a furry sweater, and lastly, any coat I can find that is bigger than the rest. For pants: jeans, trousers, leggings, shorts over tights, genie pants… anything that would flatter my body shape. Layering is cool because each item of clothing makes the other look better, and as a whole, it just flatters your body; all those insecurities and unwanted hair, just, poof, underneath all those clothes.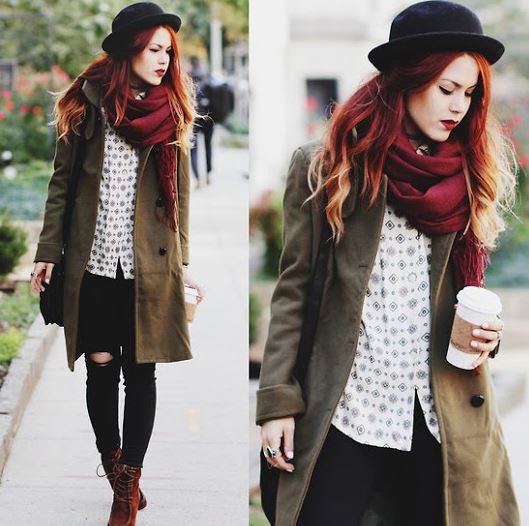 I get most gigantic coats and sweaters from my family members, because it's just awkward for me to go shopping and buy stuff twice my size–I like oversized stuff, okay?– plus, my brother has all these cute jackets that's great for my tomboy style, so I'll just save some money this Christmas and buy less clothes. Hand-me-downs are the essentials of layering, one thing I like to do is thrift in my parents' closet; any of that unwanted, unused stuff that is "way too young for your parents to wear now (since all they wear now is boring business stuff)", is yours. The cool thing about my parents' clothes is that it's all patterns and textures, all that lovely vintage stuff that's gone to waste. But waste no more, patterns compliments other patterns (houndstooth, floral, checker), and so does materials (denim, leather, knitted, flannel). That fur coat would look great on that leather jacket, girl! Go wild.
But what's the big deal with this 'layering trend' anyways? Consider this:
"Layering lends a certain nonchalance" – Vera Wang – 
And it's true. I mean just take a look at Kate Moss or Rosie Huntington-Whiteley, they always seem as if they've just randomly
thrown a few clothes on, while the whole world is staring in awe trying to figure out their style. Ha! How to get those looks? Some say never do more than 3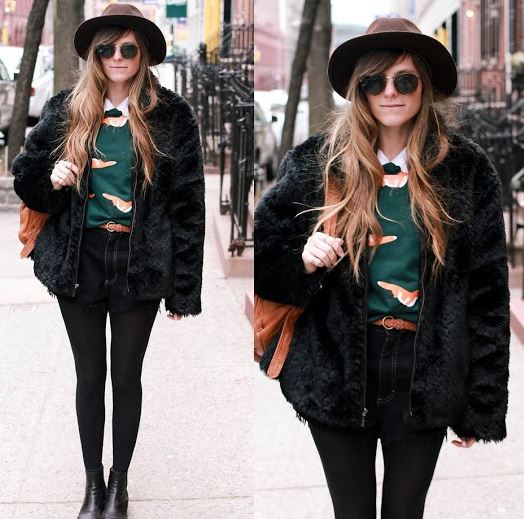 layers and wear the thinnest one closest to your skin, then another one over it and a coat or jacket on top. But you know what, ditch the fashion rules if you want and go over the top with 2 coats or jackets. How? Well for instance a fur vest looks absolutely posh and fab over any leather jacket, coat or outwear you have on. A denim or biker jacket will also look great underneath a structured coat.
Just make sure they are not bulky and fit you well. Then you can mix and match pieces from different styles for a sophisticated look: silky top, hoodie, jeans/trousers, leather jacket. A sporty cap on, a cool bag, heels, lots of jewelry and a scarf will make you look like one of those off-duty models. Feeling adventurous? You can pile on skirts and trousers, at the same time.
Pay attention to textures and stick to skinny bottoms for a safer look. If extreme layering is not your cup of tea, than you can stick to the basics while still being extra covered up: leggings and loose tops, lots of necklaces, a blazer & scarf on top. It's simple with a twist. However you do it, remember one thing: don't overdo it. Avoid looking like you're wearing all your clothes at once.  At the end of the day it's about how you feel & have fun, while being able to take off a layer or put it back on and not seem like a desperate insecure confused fashion victim.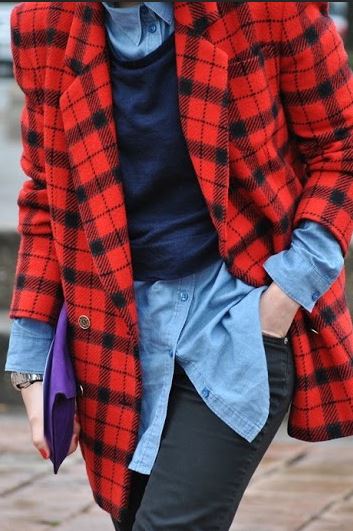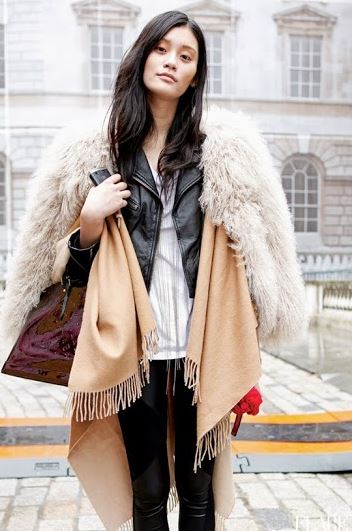 So is there a difference between piling up clothes & layering up? And if so… how does one avoid looking like a homeless person, wearing all the clothes they have at once? Easy as it may seem, layering is far from it, to be honest, and it does take a few messed up outfits to finally get the hang of it. Well, if you want to layer in style that is. Fashion aside, layering is truly one of the best things out there to keep us warm, so regardless of you aiming to be a stylish fashionista of UNIS or just trying to keep yourself warm… go for it. Pile on those clothes ladies!
Here are 7 Steps to a Perfect Layered Outfit: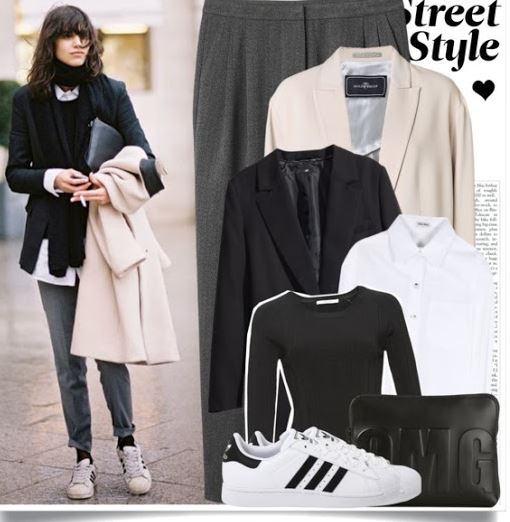 Start with a basic, lightweight top. I suggest something solid, maybe neutral, or striped.
Add another layer such as a soft cardigan or sweater. Personally, my favorite style is preppy, so I always start with a button down as starters with my furry cardigans. If you're into colors, this can be a great opportunity to mix in a bold pullover to make your outfit more intriguing and deep.
Then add a jacket or coat. Again, I suggest a basic color: camel, black, navy, or even olive green. But if you think all that basics is too lame for you ('cause you're no way near a Basic B*) then heck, throw on a houndstooth pea coat or a flannel trench coat, the bigger the coat, the better.
(optional) Add a scarf. It's like a frosting on a cupcake. And if you want a cherry on top, add a matching beanie. I always go for my raccoon beanie because a) I love animals, and b) if your outfit looks too 'old' for a high-schooler, an animal beanie can surely fix it.
Finally, accessories, a must! Sprinkle your outfit with bracelets, rings, watches, brooches, even necklaces if you chose not to add that scarf.
For your bottoms, wear any pants that would flatter your body figure or the outfit you chose. Personally, I love wearing leggings with layered tops because the oversized stuff does a good job flattering my legs. Jeans or baggy/loose pants will also look great if you're styling with sleek layers.
I always wear Docs with my layers, I don't care if my outfit is preppy or girly, Dr. Martens make my day! So put on some boots, they just make your outfit look effortless; chelsea boots or Uggs, boots are perfect for the cold weather.
But before you go overboard with all those clothes, consider these Quick Layering Tips:
Keep the under-layers more fitted so that your body shape looks slim and not too bulky.
If you're concerned about your waistline, try to top off your look with something belted, or you can cover all that insecurities with an oversized sweater; that's the great thing about winter. No sweat.
Length and proportion is a key to layering. You'll want to try a long length button down under a cropped sweater or a long blazer over a short shirt. Any style you like, try to layer it in a way that would flatter your body shape, that's the cool thing about layering, actually.
Play with texture. It's best to incorporate a mix of materials when styling a layered look. If you use all of the same fabrics, your look will come off as heavy and dowdy (which can add the appearance of unwanted weight as well). So instead texture and patterns. You're young, behold!
Sources:
http://www.polyvore.com/cozy_layers/set?id=141293704
http://www.polyvore.com/autumn_layers/set?id=137020794
http://www.polyvore.com/layering/set?id=133634270
http://www.harpersbazaar.com/fashion/fashion-articles/how-to-layer-winter-clothes
http://kenh14.vn/fashion/1001-cach-layering-ngay-thu-tuyet-voi-tu-street-style-the-gioi-20141031095355315.chn
http://laurenconrad.com/blog/2013/01/how-to-layer-like-a-pro-clothes-winter-2013/
http://thefashiontag.com/2013/01/10/how-to-do-layers-in-style/
http://lookbook.nu/steffyspandcs
Leave a Comment