Liam Neeson's Return: Review of "The Commuter"
"I don't know who you are, but I'm gonna find you and I'm gonna kill you". This is the famous line that Liam Neeson said in his last movie, "Taken" in 2008. After many episodes that he went through to find his daughter in this film, Neeson is back with a new film! This time, on the train! Are you interested? Well ready or not, here is my review of the new movie, "The Commuter".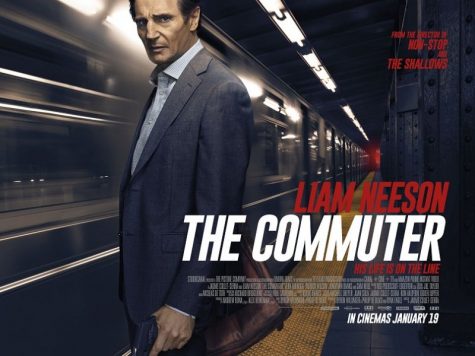 The basic plot of "The Commuter" is that former police officer and now daily commuter, Michael Woolrich (Liam Neeson), lost his job and on his way home. However, his ride takes an unexpected turn when one lady offers him a money in exchange to find a person inside the train who has an important possession that the lady desires. Michael takes the money first, but later realizes what he has gotten himself into. His mission is to put a tracker device on the person who witnessed a murder and has evidence that can bring down "high rank" people. When Michael refuses to carry out this task, the mysterious unnamed group of dangerous men threatens his family. Will Michael find the witness? Or will he disobey the order risking his family's lives?
"The Commuter" is an exciting film that keeps the audience's attention through its suspenseful storyline. Great actor? Check, Good Plot? Check, Decent director? Check. What could possibly go wrong? Although the movie certainly had its merits, there were some flaws and disappointments. "The Commuter" has multiple decent and realistic action sequences and an awesome combination of mystery and action. The slightly disappointing aspect was that the film lacked a build up in tension although the majority of the film is shot on a moving train, an isolated area. The film could have effectively used the idea that every character is in the same isolated area to build up some more tension, but it fails to do so.
However, it was nice to see Liam Neeson on screen again since his performance was enjoyable. Would I suggest this film to other people? Absolutely. If you are a fan of Liam Neeson or a fan of action films in general, I would recommend this movie to you.
Leave a Comment