Students Create Game Design Club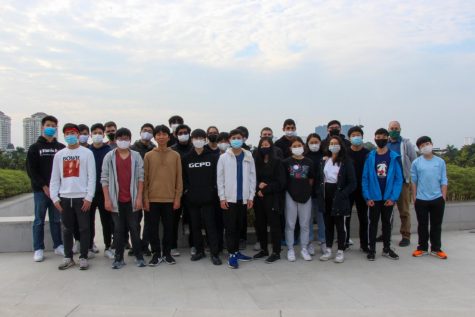 The Game Design and Coding Club is a SIP club created by Dylan Kim in Grade 11 that engages different STEM subjects including coding, graphic design, and robotics. The main goal of this SIP club is to help and support students in learning these subjects as well as pursuing their passion projects. Some students join to request help in aspects of their personal projects relating to coding. 
"Rather than a club, it is almost like a workshop that happens every once a week where students receive help to do with STEM subjects," said Dylan Kim. Although he is more than welcoming in supporting these students, he wants to set a specific goal for the SIP club that mainly focuses on creating games—hence the name Game Design.
Moreover, Game Design has been very successful in teaching students robotics. "All the SIP club leaders are doing a great job in teaching and supporting the students. For example, Dylan Kim and Junha Hwang are working extremely hard especially in the robotics area and are hoping to create an online game very soon," said Mr. Dore who is the supervisor of Game Design. 
This semester's goal for Game Design is to be able to create a fully online game that is successful and one that can be released online so that any students at UNIS could play it. He wants students to find enjoyment as well as learn from each of the club meetings, where he teaches and supports students with stem subjects. He hopes that the released game will be successful and entertaining for all students ranging from elementary to high school, and even extending to faculty.
Dylan will be graduating next year but wishes for the SIP club to continue in the following years. He is excited about how much he can achieve in terms of creating games with others, as well as passionate about learning and teaching STEM subjects.
Leave a Comment