Nhà 9NKC
Summer holiday is approaching quickly in less than a month. As final exams are coming soon in a week or so, high school students must be busy studying for their exams. Rather than blindly studying for exams without resting I recommend to be smart with your time management and relax when you can. It is hard for people to focus and actually learn or review subjects without having enough sleep and relaxation. One of the ways that will improve concentration is the environment. And what better place to chill out and study AND eat than your favorite local cafe! With that being said, let's take a look at this week's cafe: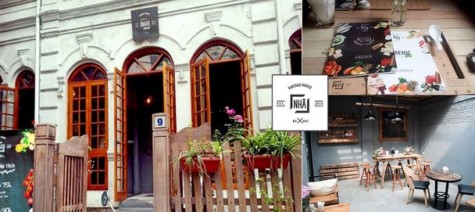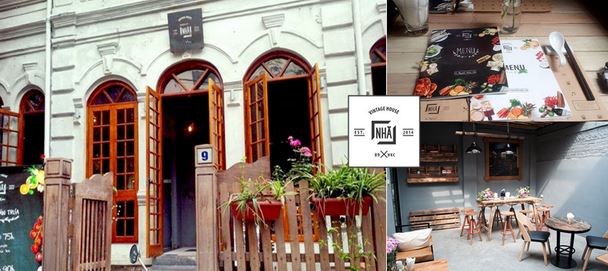 Nhà 9NKC is similar to The Kafe (the one located on Dien Bien Phu) and sells a wide variety of food and beverages. Located around Hoan Kiem, it is very close to Suncity and Hanoi Tower. There are more than enough seats to sit since the café is comprised of three floors. The photos above are the exterior and interior of the café. On the bottom right is the 3rd floor. Nhà 9NKC is not crowded, and there are many different types of tables. Some are suitable for studying and some are nice and comfortable for friends to hangout. What I have tried here was their fresh tasting Ice-Blended Berry, which is  kind of like slushy except it's made from actual fruits. It's a drink perfect for the sunny weather of Hanoi. The only inconvenient part is that the employees are not great at English. Therefore I had to communicate in Vietnamese to order. Still, Nhà 9NKC is a great place to relax and study.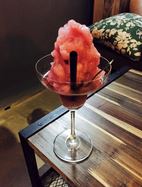 For additional informations about Nhà 9NKC visit their Facebook page!
Leave a Comment