Dragon Ball Returning Summer 2015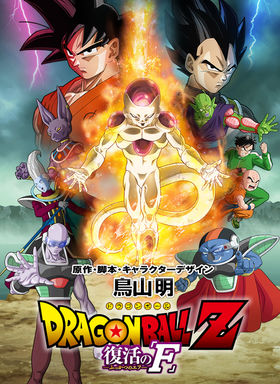 First Naruto and now Dragon Ball (although let's be honest, Dragon Ball has been trying to keep itself alive for years now). Last week it was officially announced by the Toei Animation group that a new Dragon Ball anime series, entitled Dragon Ball Cho (Super), will air in Japan ithis upcoming July. This will be the fourth anime series of the franchise and the first in 18 years. Toei also announced that the world-famous Dragon Ball creator Akira Toriyama will be directly supervising the series.  Although nothing has been revealed about the anime, we do know that it will be set after the events of the Majin Buu battle and will likely feature some new characters of tremendous power, supposedly even more powerful than Freeza or Buu.
For those who don't know because you live under a rock or grew up on an uninhabited island of arguably the most famous and influential manga/anime series of all time, Dragon Ball follow the story of Goku, an alien who arrives on planet Earth as child, as he becomes the greatest martial artist on the planet and defend it from various enemies of – with the help of his friends of course. The original series began in 1984 and was followed up by Dragon Ball Z in 1988. The astounding success of DBZ led to a third, anime-only installation of the series known as Dragon Ball GT in 1996 but ran for only one year. In 2009 Toei released a revised version of DBZ, entitled Dragon Ball Z Kai, which had been completely remastered and re-recorded. In total the series has generated 42 physical manga volumes, 15 films, 8 television specials, and a variety of other media including video game, art books, and collectibles.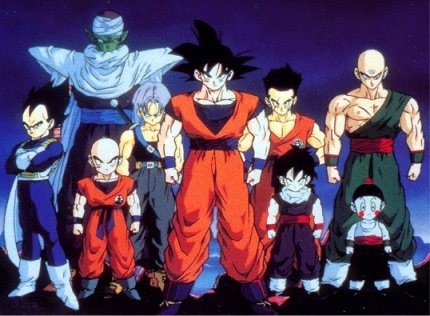 Why name the series DragonBall Cho/Super?
Well, we actually have an answer to that. Mazako Nozawa, a representative of Toei Production, commented on it saying, "We've always used the word 'chō', with Dragon Ball in commercials, games and the like, but the fact that the series titled Dragon Ball Super is beginning is the best thing ever."
The series is premiering in the wake of the newest Dragon Ball movie, Resurrection 'F', which premiered in Japan early last month. The film will eventually be aired in 74 countries, hopefully Vietnam as well, and is already the highest grossing movie in of 2015 in Japan, surpassing even "Furious 7". And if that doesn't convince you that it's a darn good movie, a rating of 9.1 on IMDB! The English dub version of the movie will also be released in the States this summer, so catch the movie if you haven't and get hyped for the new series!
Leave a Comment