What do you do if you don't celebrate Tet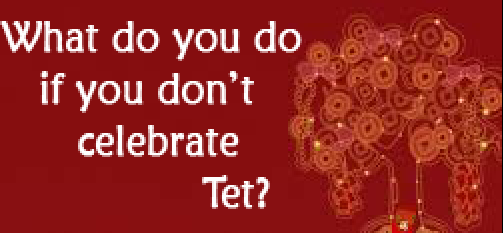 Welcome back from Tet everyone!  Among the two sole UNIS campuses, ours is located in the capital city of Vietnam. As a result, we have a large population of native staffs and students who unite with their families to celebrate the most festive time of the year. Our community is also known for having a diverse student body, who don't celebrate Tet and spend the February break relaxing in Hanoi.  Unfortunately, this article is a follow up of the celebration and therefore would not be much of a help to many people. But perhaps these ideas will inspire you to stir up your upcoming spring break.
Going on a family vacation is the best choice. It is always a good idea to plan a trip and hurriedly purchase your travelling tickets before the vacation arrives, as the convoy tickets would be a lot cheaper. If your parents work during Tet break,  calling up some friends for a hang out is always a good idea.
Hanging out with friends is another way to spend the vacation. It's relaxing and enjoyable. In my previous school, my friends and I used to take the metro to a random stop and have lunch there. It's always fun exploring different regions of the city where you are unfamiliar with. Wandering in random places is always fun when you are with friends. But be careful, always make sure you know the way back to your house.
Now if you would prefer staying home then you could always play video games or binge on your favorite TV shows. The 87th Academy Awards happened on 22nd Feb according to the American time. It was 23rd Feb when it was telecast live in Vietnam. I would guess not a lot of people stayed up late at night to watch the 87th Academy Awards. There are always other options. You could watch the Cricket World Cup too. It's still going on. A lot of embarrassing matches were played by strong teams and it is very interesting watch them play.  If you not that interesting in cricket you could always start a new T.V. series.

I would have been better if this article was published before the Tet break started. Oh well! Hope you guys have a great time anyways. If you still don't know what to do for you spring break, leave a comment below and the Flame staffs will help you out 
Leave a Comment