Restaurant Tour in Hanoi – Linguini Fini
Starting the school year, everyone must be tired and busy from the amount of work load given at school as well as other responsibilities in other commitments. Some of the widely known ways to relieve this stress are exercising, sleeping, and hanging out with friends, but I think eating appetizing food can sometimes be the best. So I am hereby introducing the Flame's food review, where I will be introducing our readers to the tastiest places around Hanoi each week.
The first restaurant I want to introduce is Linguini Fini, an Italian restaurant rooted in New York culture. According to Linguini Fini, their food is "freshly produced, locally-sourced, and 100% homemade." Hearing from others who have visited this place, I am often told that the restaurant is known for its taste, but the fact that the food is homemade appeals to a lot of customers.
Currently, this restaurant is located in three cities: Manila, Hong Kong and Hanoi. However, the restaurant itself is relatively new to Hanoi and so it is only open for dinner.  When you visit Linguini Fini, you will see that there are typical Italian foods such as pasta, pizza, burgers, etc. as well as other unique ones that are not well-known. For example, there is something called the "Wings Hour" from 5-7 pm every Monday to Friday. During this time, they sell unlimited number of chicken wings which might be appealing to you. Also, there is something called the "Hot Chocolate Affogato" which is slightly different from the traditional Italian affogato. Unlike the traditional dish, they use "oozing" hot chocolate.
These is just some of the dishes that I found deliciously appealing as a customer. Of course, there are a whole bunch of different dishes in their menu, available on their facebook page and website.
Address: 36-38 Xuan Dieu, Quang An Ward Tay Ho District, Hanoi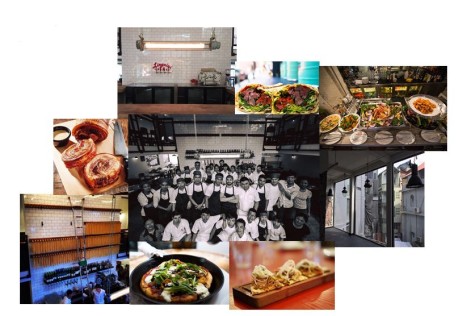 Leave a Comment