A Night of Music
On Thursday night, a large gathering of students, including myself, came together to bring music to the stage of our Art Center: the High School Spring Concert. Spanning a short hour, the concert consisted of solos, duos, trios, quartets, ensembles… a variety of group composition and size that shows off the variety of instrumental talent here at UNIS: from the lightning quick fingering on the piano, to the delicate vibrato on a violin, to the powerful sound of the trumpet, the students' hard work and dedication to music (for some of them, coming to school at seven in the morning) has finally paid off.
Though the concert was great, the crowd to see it was small. Dotting the rows are parents, a few friends, and teachers. This certainly didn't discourage the performers – after all, a smaller crowd means less embarrassment if we messed up. However, it was a shame that this wonderful night of music came by and went away so quickly, with so few knowing about it; as with many things happening at UNIS, amazing events happen, hardly even acknowledged by most of us, and passes away quietly without trace.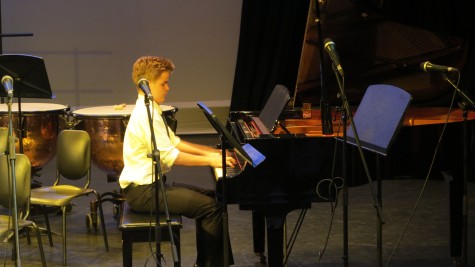 But this time, the situations' different. Nestled around the conductor's stand throughout the night is a web of wires, running to microphones as well as to boxes of unknown usage. As it turns out, the entire event was recorded and streamed! For the first time, an UNIS event was livestreamed and recorded, with the help of the Tech Support Office. All one hour and fifteen minutes of music (including ten minutes of preshow) was recorded, and the entirety of it can be viewed here, at http://livestream.com/accounts/13643216/events/4067268 – click at your own risk. (Just kidding, it's real)
Now that you have the link, you have no reason to skip out on this performance. As a matter of fact, I encourage you to stop reading, and start watching right now. This story will still be here when you get back (hopefully).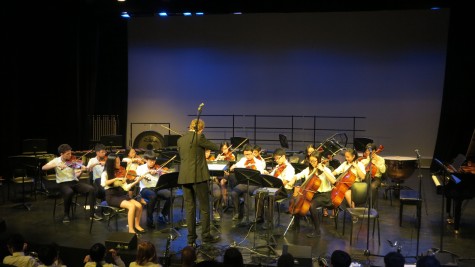 Now that you've listened to some of our UNIS talents (or completely neglected my advice to go watch the stream), you should understand the dedication that some students put into this concert. In the midst of piles of homework, end of semester assessments, exam preparation, and the IB exam itself, students had to spend the time to practice – or else, the concert would never have been possible.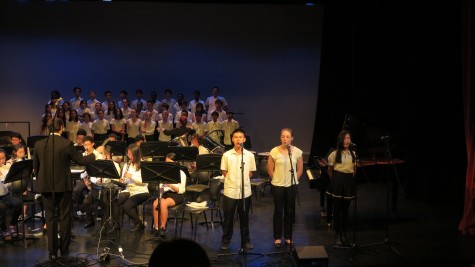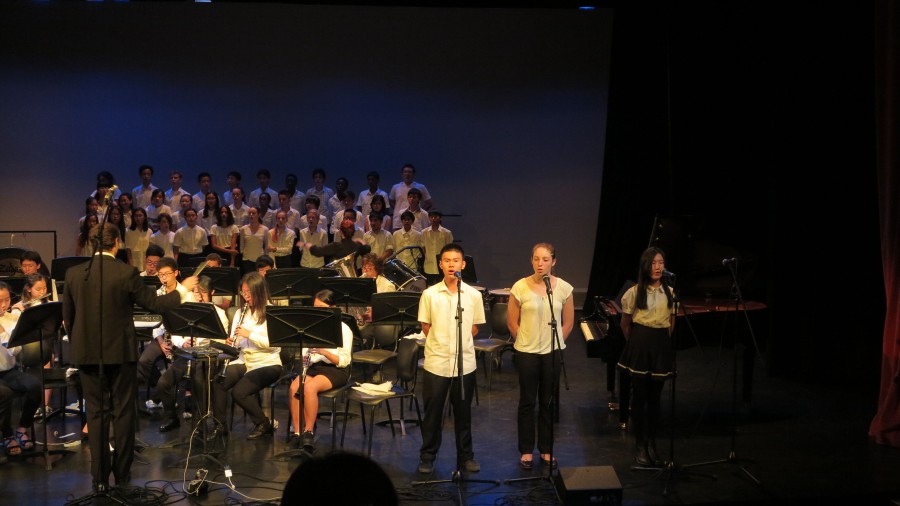 But the concert is by no means insignificant compared to the importance of exams or assessments. Yet another school year is soon coming to a close, and this concert was organized, first and foremost, to showcase the improvement of aspiring musicians over the year: musicians who, despite of all their work as a high school student, still creates beautiful songs, and will continue to do so to brighten all our lives.
Leave a Comment