What MRISA Arts Means to Me
MRISA and APAC events incorporate an extensive array of activities and sports, which provide students the opportunities to overcome challenges, build experiences, and build memories.
With such a huge international school community, these conferences enable different schools from different countries to cross paths and to be a part of something greater. Interacting and competing against individuals with your same interest brings the game up to a whole new level, and this was especially true for the MRISA Arts festival, which took place in ISPP this year.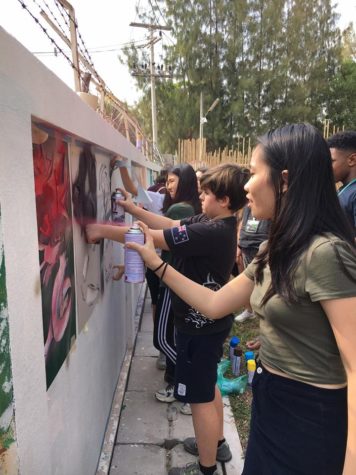 The festival exchange this year took place over three days, where students created and displayed their works under the theme of "Remix". Students refined their skills in an unfamiliar context, with new people. Despite their differences, artists worked towards a common goal, encouraged good work ethics, and promoted the central focus of creativity and unity.
Bonding over a piece of work, whether it be a performance or dance, builds inter-personal bonds that sports may not promote as openly. In the game of arts, being truly artistic is the goal, and there is no winner. Inspiration must come from the heart, leaving a piece of each of participants in detail.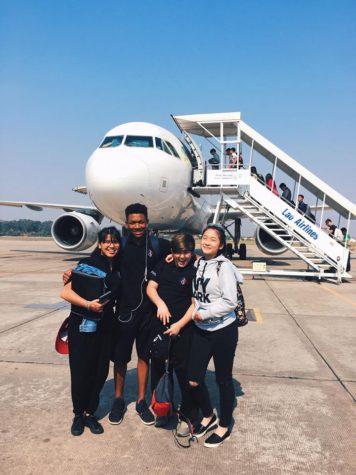 Workshops enhanced the artistic characteristics of students, who harnessed their skills through bonding and brainstorming. School pride and spirit were clearly embodied into this festival, and MRISA Arts acted as a platform to enhance learning.
Uyen Trinh, a 10th Grade participant in the festival, had this to say, "MRISA arts is unexpected. Obviously so is APAC. But APAC sports is a completely different kind of unexpected. You can be disappointed or anxious or overwhelmed about the next game but at MRISA arts you are constantly looking forward to what is next, because you know no matter how challenging it is or new it is, you'll enjoy it. You don't know what is coming to you next, but you know that it'll be packed with laughter but most of all new friends!"
Festivals such as MRISA Arts serve more than just being a creative platform, but it gives the participants the opportunity of meeting new people, executing and honing artistic skills, and creating unforgettable experiences. 
Leave a Comment