SpaceX Founding Member Inspires UNIS
In late February, SpaceX touched down at UNIS Hanoi. It was one small step for Mr. Philippe Kassouf, but a giant leap for UNIS students who met one of the founding members of the renowned organization SpaceX. As an engineer himself, Mr. Kassouf was kind enough to speak to us and the UNIS community about his journey to working at SpaceX. If you're interested in following his line of work, becoming an engineer, or are interested in being successful in life, this article is for you!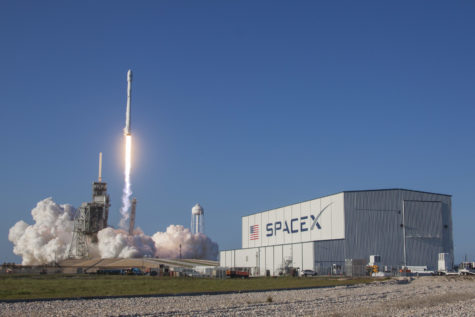 Philippe Kassouf, a graduate of University of Southern California, worked together with a group of people including Elon Musk at SpaceX. When we asked him about why he wanted to become an engineer and a part of SpaceX, he said, "I decided to become an engineer because I like to make things. As a kid, I started out by making model cars, planes, and then motorized cars and flying planes. I liked knowing how things work, so I tended to take my toys apart before we'd get home. It was more interesting watching the gears turn than playing with the actual toy." It was interest – simple as that. When he was ready to go to college his high school advisor asked him what he wanted to be and he replied, "a mechanic," to which she replied, "you know, there's this thing called 'Engineering.'" His path towards SpaceX started with his participation in many clubs and he hasn't looked back since then.
Oh, but engineering is hard and it's a lot of work and needs a lot of brainpower, you say. Well, there are definitely many upsides to a career in engineering – and without a bit of hard work, how will you get anywhere? When asked about the best part of his job, he said, "In my current job, I provide research and development services to companies. [The best part about it] is that I get to make things from scratch and they have to work. I'm always learning. I love that I get to solve various problems and create a variety of technology on a regular basis. I'm always learning."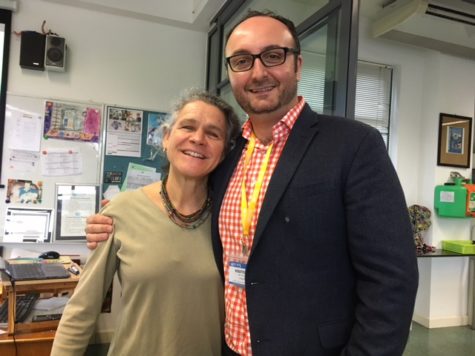 "Dream big" is a phrase often thrown around in order to inspire people to bring the best out of themselves. At the same time, it's hard to achieve these dreams. A common question UNIS students posed to Mr. Kassouf was finding a balance between dreaming big and being realistic. When asked about his reaction towards the phrase, "be realistic," he said, "In the beginning, I heard that a lot. I tended to bite off much more than I could chew, and I was bad at explaining my process. However, I had great mentors who helped me see what's reasonable and how to explain things reasonably. Since then, I've learnt that if someone says [to be realistic], then I've failed at explaining my process to them." It's great to dream of big goals, but we have to be able to approach it step by step and also communicate it to others clearly in order to make our dreams reality.
So where do we start? Mr. Kassouf says that it all starts with curiosity. "Pick a topic, and proceed to learn everything you can about it. Get good with the sciences and maths.  All of them.  Physics, Bio, Chem, Calc, Trig, Algebra, everything. Keep an open mind. Learn how to think critically. You will have to draw on your knowledge 'holistically.' Other than in homework, problems are rarely chemistry only or algebra only. More likely, the problems will be very abstract where you will have to identify them from some context, and then proceed to solve it, and then verify your own solution before you submit it." Most important of all, he says find our passion and be the best at it.
We have "an amazing opportunity at UNIS." So let's make the most of it!