School spirit? What's that?
Last week, our high school had its second spirit rally full of performances and games to send off our hard-working Basketball and Swimming teams who will be representing UNIS at their respective APACs next week!
Before the actual event, I noticed some general discomfort around the high school about the spirit rally; some were wondering if any of the Arts APACs would be represented, why it was put on a Thursday x-block, etc. So, I got together with Bea, the "coordinator" of the Spirit Rally during lunch on Thursday to ask her opinion.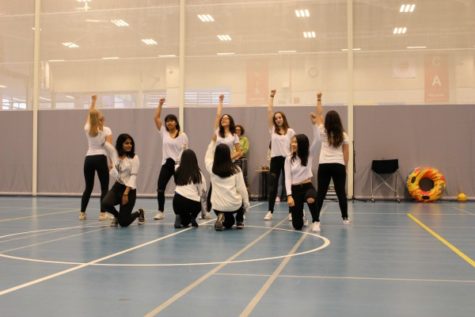 What is the message of the Spirit Rally? Why do we need it?
Well, I always noticed how UNIS doesn't have the highest level of spirit, and I was thinking maybe we need to increase it; it won't happen immediately but over time, hopefully, it will increase in the next few generations. The message is basically: Team Spirit, School Spirit, Support everybody.
Is it only for Sports events? What other ideas do you have for the Arts teams?
The Senate actually had an executive officer meeting last week on Thursday (or Friday) about this, and we really want to do something for the Arts so we began by introducing them today. We're planning on doing something for the Arts, but it won't be a "rally" with them running around and doing lots of activities. We were thinking during x-block maybe they could perform for us and we could all watch. We're going to come up with more ideas but we'll definitely do something.
Do you face opposition? Have you heard other people complaining?
So many people were complaining; there was so much negativity. During the morning meeting, people were groaning about it and this goes back to your first question about why we need school spirit.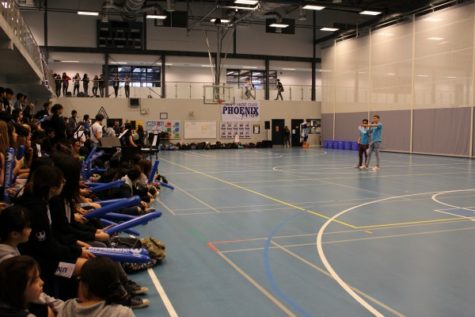 Why did you decide to make it mandatory?
We had a feeling that nobody would show up if it wasn't mandatory. Except the teachers, they might, but since no one's there, they'd have no one to support.
I suppose that Bea is right about how we're lacking in school spirit. It doesn't really make any sense to me either, we're getting a good opportunity to support the groups who have worked hard in order to represent our school in a tournament, but still moan about it. In the end, it's about the sports and arts teams who have had to spent hours afterschool and/or during the weekends (albeit doing something they enjoy) to show off their skills in APAC or MRISA.
Interview answers have been edited for clarity
Leave a Comment