Life After Being WSI Certified
For the past month or so, I have been partaking in a swim teaching ASA with two other water safety instructors: Ms. Gill and Ms. Ronke. On Thursdays, I would go and help other instructors by organizing the kids, demonstrating a certain skill, and such.
And I have the WSI course to thank for this.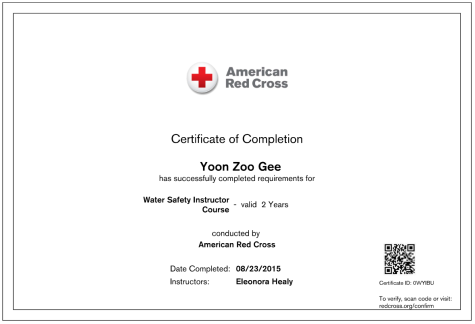 Last year, when the course was brand new to the school, The Flame published an article that gave the specifics and what was required for it. This course started in the beginning of last year, when candidates including myself were obligated to go to sessions to learn about different swimming skills. While doing so, we applied these skills on Wednesdays from 5 p.m. to 6 p.m. as part of the Swim for Life service group. So, throughout last year, we mainly focused on learning how organize swim classes and how to teach basic safety skills. Then, over the summer, we worked on an online simulation program where we again learned about skills to teach, class organization, groups with different skill levels, and similar content. However, unlike the sessions at school, the online program was more enjoyable because it was formatted somewhat like a game: earning points and playing mini-games. And finally, we took a test for an hour to be certified as Water Safety Instructors.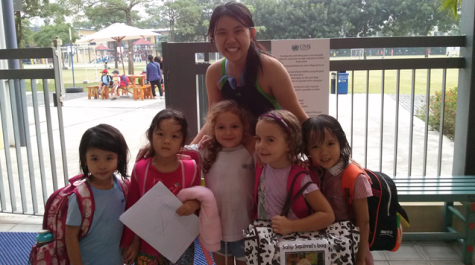 It was quite challenging to be committed throughout the whole year and preparing for the test over the summer break. A lot of people signed up in the beginning, but ended up not getting the certificate because of their age or commitment issues. In the end, I, Seyon Park in Grade 11 , and Tae Su Kim in Grade 10 all received official certification from Red Cross and are currently co-teaching in an after school activity. Overall, we all agree that it was a valuable experience worth participating in, and we are proud to be the first student certified Water Safety Instructors at UNIS. The money received from teaching the ASA was a plus as well!
If you want to hear about our experience doing this course, contact me (ygee@unishanoi.org), Seyon (spark@unishanoi.org), or Tae Su (tkim9@unishanoi.org), or check in with Mrs. Ella or Coach Andy to get information regarding participation in the program this year.