The Fresh, New Transportation Service: Uber
In the age of advanced technologies and great innovations, something such as the "Uber" has arrived to Vietnam. Now, you may be thinking, Hmm, an Uber? I've heard of it somewhere. And it's true, the sensational credit paid, "private" taxi service has become the hype of many conversations amongst the UNIS student body and faculty. Many students consider their friends "rich and cool" if they have an Uber of their own, and this article will tell you all there needs to know about the Uber.
Unlike regular taxi services, the Uber Technologies Incorporation is a transportation network that works internationally and is based in San Francisco, California. It operates through a mobile app called Uber and reaches out to smartphone users, with the easiest, fastest and smartest accessibility.
Its services are provided by drivers who use their own cars to pick up customers, and the only information they need is the pickup spot and the destination you wish to head to. The Uber is the smarter choice because drivers that are already close to your position can pick you up faster than normal taxis can. If you forgot to bring pocket money, Uber's already got you covered. As you sign up for the Uber services, it will request for your credit card so that you can cash in beforehand, meaning less worries on the long rides and when your pockets are seemingly empty. A totally convenient and affordable choice!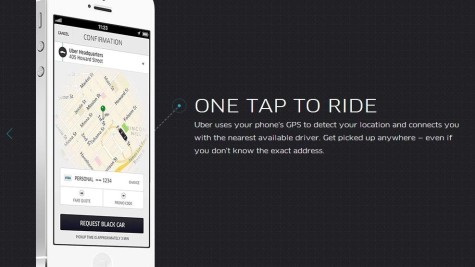 Having an Uber app will certainly help you be on time and give you the sense of having a chauffeur of your own. Your Uber can wait for you while you shop, come pick you up right on the spot without you having to wait in a long and lengthy taxi queue, and won't have you worrying about how sanitized or comfortable your seat is because it is guaranteed to be more cleaner than public taxis.
Now, you may be wondering, why would you sign up for Uber if there are tons of taxis roaming around Hanoi? There are 37 streets, with many nooks and crannies, places that not many taxis pass by. Therefore, sometimes taxis can be hard to catch, and during rush hours, they might run out of standby taxis to pick you up. Kids nowadays, want to get to the most hip and cool cafes in town that are located in places hidden and hard to find, that normal taxis rarely pass by. With the location you send to an Uber driver via smartphone, they can track the streets through their GPS and get to you as fast as possible. This means that you can visit anywhere you want, any time, just by typing in the address, so the driver can look it up themselves and find the quickest route to take you there. My fellow high-schoolers can now go to the coolest, hidden places in town on a weekend, without having to worry about taxis running out, in the most up-to-date transportation – Uber!
To sign up for Uber, you can visit their website at http://www.uber.com/cities/hanoi and fill in your contact information. It is easiest to access Uber through your smartphone but it is also available on their website as well!
Enjoy the new transportation service that just came your way, Hanoi, and expect a huge wave of excitement over it from your friends and jealousy from those who don't have the Uber services before you!
Leave a Comment