This Valentine: The Must Watch List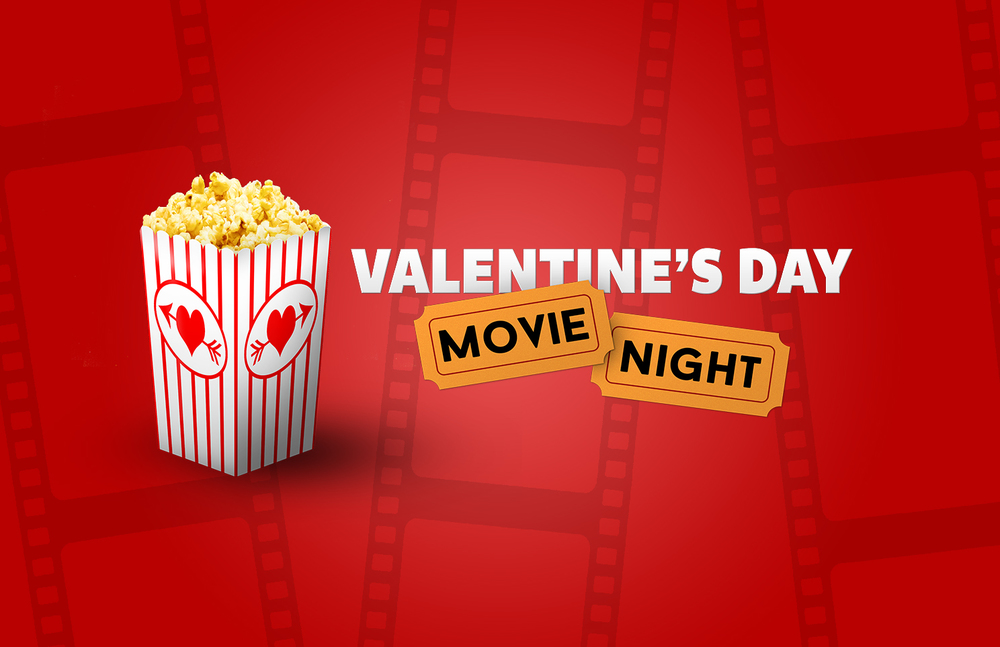 Lucky for the couples out there, this year, the Valentine's Day falls on a Saturday. Lovely. Even luckier for the single guys/gals out there, Saturday is also a day to stay in bed and not contemplate on what to wear on a date. Some may think it's "sad" for people without partners to stay home during Valentine's Day, I'm here to say that you're absolutely wrong. We Single Pringles LOVE February 14th because it's the one day of the year when we can get it on with some romantic, cheesy movies without feeling lame. If you and your boy/girlfriend happen to be the lazy type as well, here are some awesome romance movies that not everyone knows of but should definitely watch this Valentine: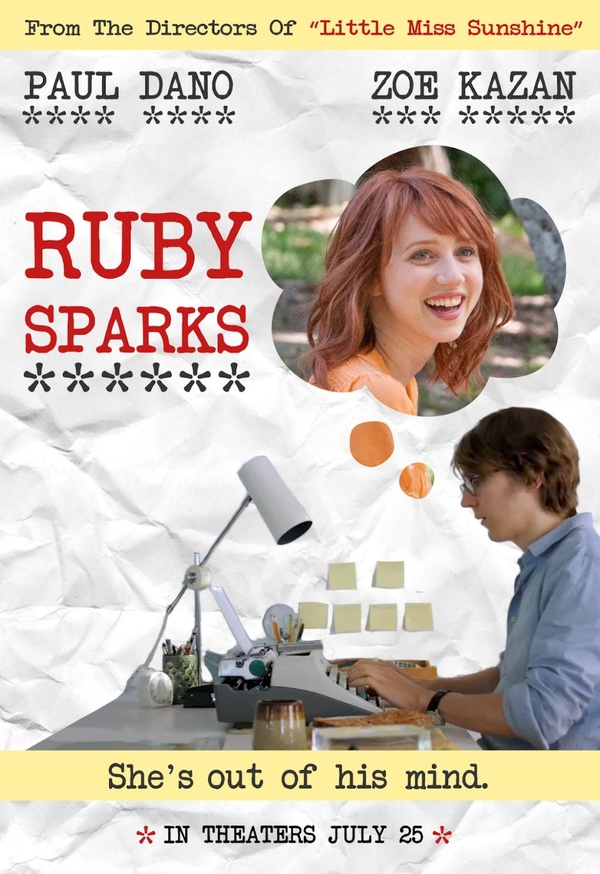 Ruby Sparks (2012): Calvin has had writer's block ever since his first, hugely successful book. He also fantasizes about a pretty girl who will compliment his dog. His therapist suggests that he write straight from this fantasy. Slowly, somehow, the girl becomes real, and she/Ruby becomes his girlfriend. Calvin realizes he can write whatever he wants about her and it'll come true, so he does just that. Then cal's power soon becomes stronger than the power of love, thus ruby sparks went rogue. Paul Dano and Zoe Kazan are delightful as Calvin and Ruby, and watching them is a special joy when you know that they're together in real life (Zoe also wrote the film). I laughed a lot, and the score is really good and intense, it swept me up into Calvin's brain so that I felt physically disoriented by the end. Watch this movie, and please don't be a dick to your loved ones.
The Science of Sleep (2006): Known for his visually exhilarating films, Gondry returns with a more indie version of Eternal Sunshine of the Spotless Mind (2004).  The Science of Sleep is a playful romantic fantasy set inside the topsy-turvy brain of Stephane Miroux, an eccentric young man whose dreams constantly invade his waking life. It is both charming and humorous, and in the end, i'm not sure what to call it as, it's not totally a romance, but more of a sunny tragedy. It's hard to explain something that is a mixture of chaotic zigs to creative zags, truly, The Science of Sleep has to be seen to be believed.
Mood Indigo (2013): Another one of Michel Gondry's, because a) it's French, and b) this movie made me fall in love with jazz; a must watch for all film lovers out there, honestly. Mood Indigo is the kind of film that teaches you about love and life, and how it isn't all as it seems or what you want it to be; the moment you get what you want is the moment it'll start to crumble down. I don't want to spoil this for any of you; this twisted fantasy film is something that'll make you feel up and down as the characters develop, a film that urges you to pay attention to every detail of every second because it's so beautifully made. In addition to how magical this movie is, it features Duke Ellington.
Amélie (2001): Another authentic french movie, Amélie tells the story of a painfully shy waitress who secretly seeks love and beauty in all corners of Paris.  Amélie makes surprising discoveries of herself and changes her life drastically for the better, savoring every moment of living, by dedicating herself to help other lives in the most unexpected ways. Although helpful and caring of others, will she have the courage to do for herself what she has done for others? Amélie is a feel-good movie that puts a goofy grin on your face and teaches you to love yourself through the amusing, touching, sometimes sardonic and enchanting scenes.
The Grand Budapest Hotel (2014): so The Grand Budapest hotel is set in the 1930s, where M. Gustave, a legendary concierge at the famous European hotel befriends Zero Moustafa, the lobby boy, in an adventure so unlikely and incredibly long and complicated, i think you'll need to see it for yourself. The Grand Budapest Hotel is as artistically manicured as any of Wes Anderson's seven previous movies, and richer comically and emotionally than most. While it contains many familiar ingredients of his past films – from the atmosphere to the ensemble of Anderson's regulars in nearly every role – his vision never fails to enchant audiences, everything about The Grand Budapest is a dose of originality. The love story of Zero and Agatha mixed with the marvelously, graciously pink sceneries will surely melt your heart this valentine day!
The Theory of Everything (2014): Jame Marsh's newest film The Theory of Everything excites viewers to physics, Stephen Hawking's incredible love story and his physical transformation, enacted by remarkable actors. The Theory of Everything tells for the first time, the story of Stephen Hawking's beautifully tragic love story, I'm surprised that nobody came up with this idea before. What makes the movie more interesting is the way marsh approached his life, not focused in one aspect, but included the scientific part, the family part and the illness part. It got me very excited and curious about how Stephen Hawking developed his theories and how he breaks with current knowledge, as I was never really the scientific kind of person. The family part gave me a more human image of this genius and his relationship with his wife Jane. And finally, the illness kept me frozen in my seat for the rest of the movie; it was spectacularly played and truly powerful. All of this, especially the heartbreaking love story, made it all the more realistic.
Leave a Comment