An In-Depth Look at Google's Chromebook
Google's Chromebook is a new type of laptop relying on the power of the Cloud to work. These computer don't run desktop programs and  they don't have powerful hardware but rather uses web based programs for everything. Last year they clearly impacted the personal computer market by taking fair amount of market share from Apple and Microsoft inside America. They have become especially popular in the education division, thank to their affordable and long life cycle.
A large part of the device's success can be attributed to its overall lightness, both in hardware and software. Most of the Chromebooks come in sleek designs and don't weigh as much compared to other computers. However, the compromises are clear when looking at typical specifications, namely the underwhelming CPUs with 2GB of ram and only 16GB RAM. This doesn't make a major difference due to the light software but can limit usage in some situations.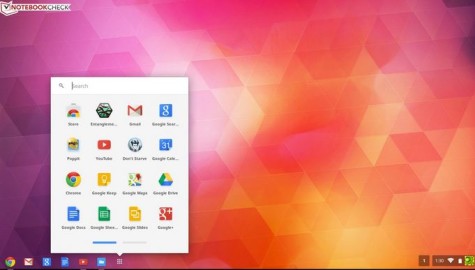 In terms of software, Chromebooks run on 'Chrome OS'. It is equipped with a web browser interface where everything done on the computer will be powered by the Cloud. Due to the overall simplicity of software, Chromebooks start up in less than 10 seconds. Logging in to the computer is done by using a Gmail/Google account which allows user to smoothly access all Google services , including as Gmail, Docs, Drive and others without having to login to the browser.
Nonetheless, the software isn't perfect. Users are restricted to online applications since Chrome OS doesn't allow the installment of desktop programs. Also applications developed on Java or Windows won't work. In spite of these faults, Google now allows Android apps to be run on Chrome OS giving access to over million mobile applications.
Google is also determined to assure their customers the best price for Chromebook with starting prices of 150 USD. Google also bundles a fair amount of storage space via Google Drive with each Chromebook purchase. There is however, an executive Chromebook made by Google if you wish to invest big bucks. The Google Chromebook Pixel generation 2 is truly premium from outside to inside and carries a premium price tag of 1000 USD.
Leave a Comment