The UNIS "Alumni of the Year" Award to be Given to Former Student Yung Lean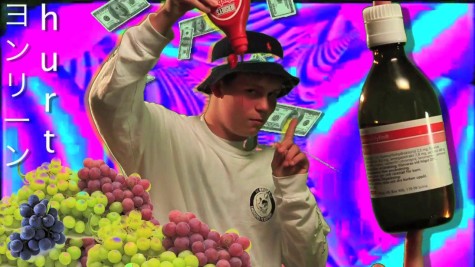 The UNIS Committee of Alumni Recognition (CAR), has confirmed that Yung Lean, formerly known as Jonatan Leandoer Håstad,  will be the 2016 recipient of the coveted "Alumni of the Year" award after much deliberation. Yung Lean had attended UNIS from 2009-2011 for his 7th and 8th grade, as part of the class of 2015. He is seemingly the most famous pupil in UNIS history. The award is said to be given to a former student of UNIS who is notable in their strife of upholding the UNIS values, mission statement, and principles, showing remarkable achievement in their field.  The UNIS mission statement says that "Our mission is to encourage students to be independent, lifelong learners who strive for excellence and become responsible stewards of our global society and natural environment, achieved within a supportive community that values diversity and through a programme reflecting the ideals and principles of the United Nations."
Yung Lean is clearly a perfect candidate for Alumni of the Year with that criteria, with him being known for his "vaporwave" and "cloud" rap music, performing sold out concerts in America, Australia and all across Europe and his own record label Sad Boys Entertainment. His music videos regularly reach millions of views, with his most viewed video almost at 15 million views. Yung Lean often references information learnt from his time at UNIS, showing his apt at "lifelong learning", as shown in these lyrics from his song "Ginseng Strip 2002", "Diagrams as if they were made in Excel" and "Who's laughing now that I'm explosive like Alfred Nobel". He "values diversity", often featuring Asian influences in his music videos: referencing Vietnam in "Nitevisions", "'Til the ashes, Vietnam flashes",  as well as not conforming with gender norms and stereotypes in the often times, hyper-masculine world of rap. He breaks gender expectations by wearing a feminine, floral dress as seen in his "Miami Ultras" music video.

Furthermore, he readily expresses his emotions especially sadness, such as in his song "Kyoto" and "Marble Phone", and heads the rap group known as Sad Boys. There is some dispute surrounding the bestowment of this accolade to Yung Lean in the UNIS community due to controversial themes frequently arising in his music, and some argue that because he is "responsible steward of our global society" he was perhaps not the best choice for the Alumni of the Year award. Nonetheless, it is wonderful to see UNIS alumni be so successful in what they do and achieve and for the Committee of Alumni Recognition to be so open-minded and non bureaucratic and conforming in their choice.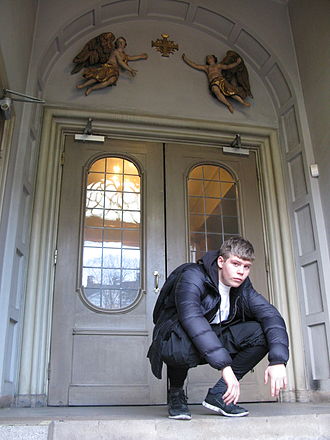 A representative for Yung Lean has been contacted and further information on the award ceremony will be announced in the upcoming month.
This article is a satirical piece to commemorate April Fools' Day. Please do not treat the content of this article with seriousness.
Leave a Comment