FUNdRun (and Walk!)
Hang on for a minute...we're trying to find some more stories you might like.
FUNdRun (and Walk!)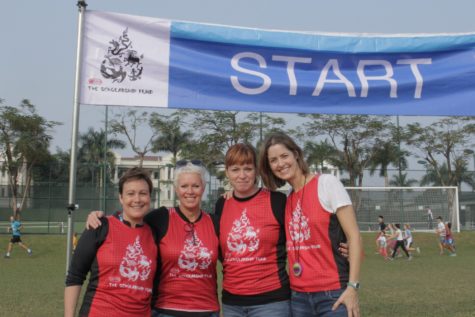 On Saturday, 2nd of December, one of the most meaningful family events of the year, the FUNd Run (And Walk!) took place and it was a great success. People of all ages and abilities participated in the FUNdRun programme together with its one decent goal of running five kilometres to raise funds for the scholars of Dr. Charles Barder Scholarship. Unlike the last year's FUNdRun event, this year's FUNdRun was special because it included the Virtual FUNd Run for the prestigious UNIS alumni who are not living in Hanoi to join us and help us transform lives.  
Everyone started on the UNIS field and after one lap of the track, runners and walkers followed the route on the map provided. A lot of excitement was going on and the passionate participants seemed to find a community spirit in this inspirational fundraising programme.
"It's a good fundraiser and also I think it's a great chance to get out and be active as a family," said Lindsey Bean, parent of two girls in elementary school. She is an experienced runner who also joined this event last year. She also said, "It's a good fundraiser and a great chance to get out and be active as a family."
Additionally, there were several students who individually participated the FUNdRun event. Linnea Niklasson from Grade 11, who has been running for an year, said, "This event is amazing. It's really helpful for children outside who aren't as fortunate as us."
Taking everything into account, it is clear to say that FUNdRun (And Walk!) Programme caught two rabbits at the same time – donations for the scholars programme and having fun. On that note, more people should join next year to help support the gathering of scholarship funds.