A Sunsational Spring Fair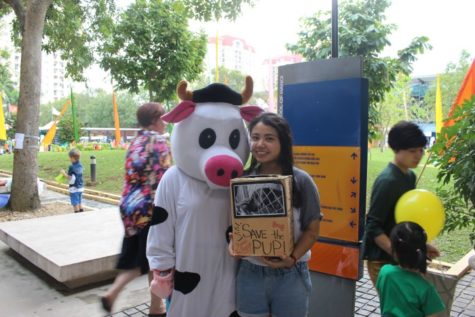 The Annual Spring Fair occurred on Saturday, March 24, a week before spring break and it was, in my opinion, the busiest fair we've had in recent years. This year's theme was "Sunsational" betting on the fact that it would be sunny on that day. Unfortunately, it was not and although there were small showers of rain that lasted a couple of minutes, it didn't take away from the fun.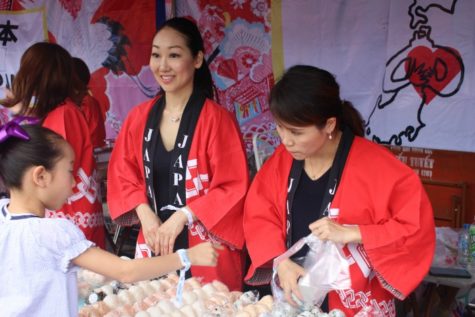 I quite enjoyed the fact that the stalls were closer to each other, due to the construction occurring at the back of UNIS. This meant that half of UNIS was unavailable so the fair was smaller than in previous years, and of course, I did hear a number of people being passive aggressive about it; but in my opinion, this only made it seemed more bustling.
One of the most innovative aspect of this year's spring fair was the payment system. The wristband was a new addition to the fair that allowed everything to be paid for through technology and with much convenience. Another good thing about it being a bracelet was that we didn't have to kill any more trees like last year when we printed thousands of tickets to pay with!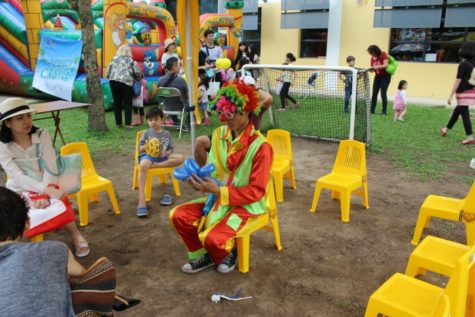 However, one real downside to using the bracelets is that we can never see how much money we have, and therefore we pay less attention to our money situation. I discovered that it was too much of a hassle to ask stalls to check my account balance, and felt bad that I didn't buy anything from them after I had. A friend of mine brought up this dilemma, stating that not having any physical money made it harder to keep track of how much they had spent and how much they had left.
All in all, this year's event has adapted to its environment, used all the resources available, and most importantly, tried something new. There were some minor setbacks, such as the exploding hoverboards, but overall it was sensational, or if I dare say, a Sensational Spring Fair.