5 Sitcoms That Did It Right
May is exam month. Though we don't take the actual exams in May, besides the seniors, we do have to prepare for the exam which is the hardest part. Even though I'm sure everyone will be meticulously studying their butts off to get 7's in all subjects, it is important to take breaks once in a while even during a study session as it helps our brains stay clear and not overwhelmed with information.
Unwinding with comedy series is probably one of the best options we have for a number of reasons:
Comedies will make you laugh which has been proven to raise up your overall mood and will keep your study sessions from feeling like doing your chores.
Series episodes are only 20 minutes compared to the usual 2 hour long comedy movies so you can keep from staying off task for too long.
Unlike drama, crime-scene or other suspense filled series, you won't feel obligated to watch the next episode of the series. Since comedies usually have 1-episode long plot lines and no annoying "previously on.." or "next time on…"s. So it would be easier to get back on the task of cramming for that exam.
So to help you, we at the Flame have come up with a list of completed comedy series that are considered by many to have been consistently funny throughout it's run time and have ended on the correct note, *ahem* How I Met Your Mother *ahem*.
Friends:
Often considered one of the Hallmarks of comedy, Friends is a Sit-com that tells the charming tale of a group of twenty-somethings as they try to conquer life in New York. From Ross's many failed marriages,  to Chandler's sarcasm, to Joey's lovable but dopey nature, Friends is a show that will capture your heart.
Primetime Emmy Nominations: 62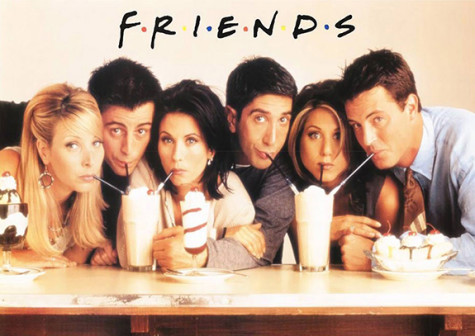 The Office (US):
Based on the hit BBC series that aired from 2001-2003, the US version of The Office follows a style of mockumentary that documents the adventures of a paper supply company in Scranton, Pennsylvania. Following Michael Scott, the head in management, he is an ignorantly insensitive boss and an even more ignorant person and Jim,  bored but talented salesman, as he pranks his butt-kissing co-worker Dwight.
Primetime Emmy Nominations: 42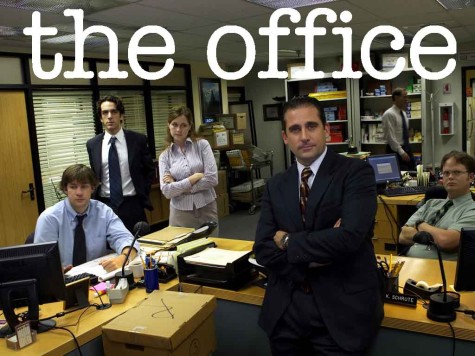 30 Rock:
Have you ever wondered what it's like in the backstage at "Saturday Night Live,"? No? Too bad! 30 Rock is a heavily satirical sit-com that stars Tina Fey (the creator of Mean Girls) as Liz Lemon, and the head writer of a Sketch Comedy show "TGS with Tracy Jordan". She has to deal with an arrogant new boss and a crazy new co-star without losing her mind.
Primetime Emmy Nominations: 112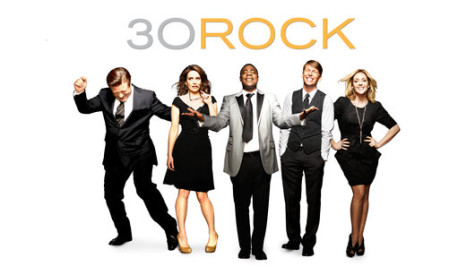 Parks and Recreation:
Step inside the inner workings of US bureaucracy with Parks and Recreation. Amy Poehler plays Leslie Knope, a perky, head-strong, mid-level bureaucrat in the parks department of Pawnee, a fictional town in Indiana, who has to constantly deal with the absurd antics of the town as she and her friends try to improve life in it.
Primetime Emmy Nominations: 12
Scrubs:
For you aspiring Doctors and Medics out there, you can get a glimpse into the world of medicine in the very real world of  Sacred Heart Hospital. In Scrubs, intern John "J.D" Dorian and his lover/best friend Christopher Turk, learns the ways of medicine, love, and friendship and life.
Primetime Emmy Nominations: 17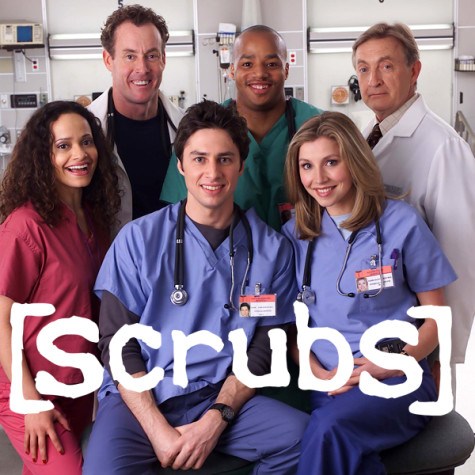 Other notable mentions include: The Mindy Project, Seinfeld,  Arrested Development, Community, Modern Family, It's Always Sunny in Philadelphia.