Five-Year Construction Plan: Basketball Court Completed
After the long construction over 6 months approximately, new basketball court has finally been completed during Autumn break, and starting this week, 6th November 2017, is available for everyone. Its construction initiated last school year in May, as a part of 'UNIS Hanoi Campus Development Plan', which is a 5-year plan that aims to provide the best possible learning experience for students. This involves construction of a new canteen, new wing to Elementary school, artificial turf soccer pitch for all year use, as well as the court area. So far, only the new court area has been completed. The space is a multi-purpose court where students can play enjoy basketball, volleyball, badminton, and even hockey.  Its size is doubled from the previous court and has a dome roofing, which gives it a modern and cozy feeling. In addition, the floor is made of soft rubber material, absorbing shock from collision with the floor and thus minimizing the chance of injury.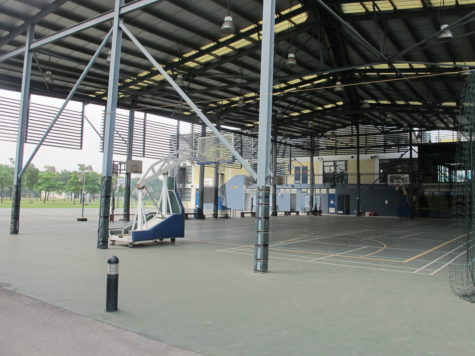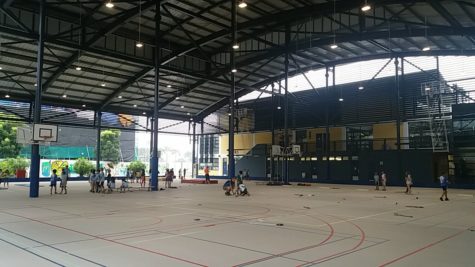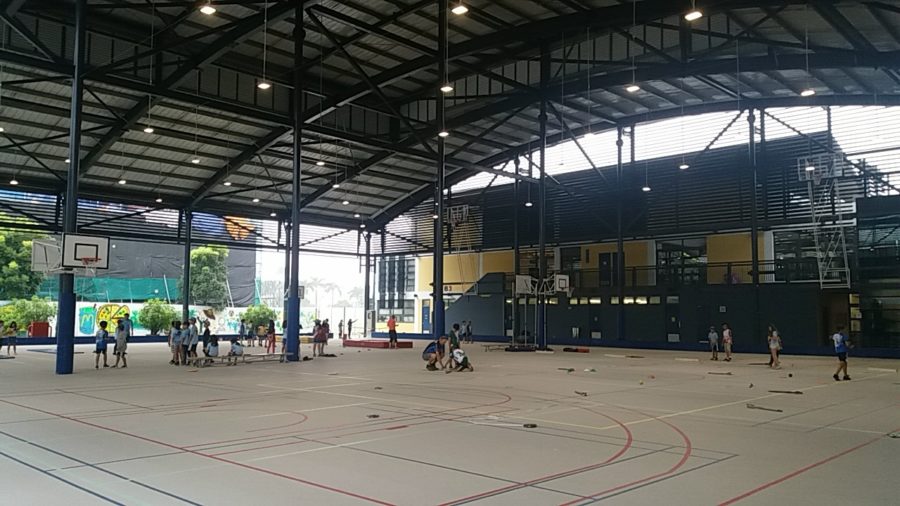 The new court area is also expected to facilitate and provide efficiency when UNIS hosts sports events that involve basketball, volleyball and badminton. Last month, UNIS hosted Super APAC Volleyball, where games were held only in the 2 courts in Sports Center. Due to the new court area, the number of venues will double, and this implies a significant boost in efficiency within sports events in UNIS, particularly with basketball and volleyball.
Oliver Hanson (Grade 11) said, "The new covered court is good, because it is large, has more hoops and the ground is nice." In addition, Eiki Tanaka (Grade 11) said, "It is really quiet when you bounce ball, so it's really nice."
Once all the constructions in the plan are completed, students in UNIS Hanoi will surely have maximized their satisfaction in school life. Athletic students, particularly, will love the new areas, which will have an indoor soccer field, a fully extended covered court area, as well as the spacious Sports Center which has already been finished.
View Comments(1)