The Hanoi Student Leadership Conference: An Avenue for Meaningful Change
Why is diversity in leadership important? What defines good leadership? The Hanoi Student Leadership Conference (HSLC) explored the significance of and nuances within leadership through a two-day conference on February 11th and 12th. Sixty student leaders and six teachers from twelve schools across Hanoi deepened their impact on driving sustainable, meaningful change in our communities.
The Student Organizing team—composed of fifteen UNIS students—received training as event managers, workshop leaders, and facilitators from September in preparation for the conference. With the help of a visiting expert Nicholas Hathaway, the student facilitators designed ten sessions focusing on the "Five Practices of Exemplary Leadership:" Model the Way, Inspire a Shared Vision, Challenge the Process, Enable Others to Act, and Encourage the Heart. Each of these practices links to different skill sets, tools, personal strengths, habits of the mind, and attributes that help develop students' skills as young leaders.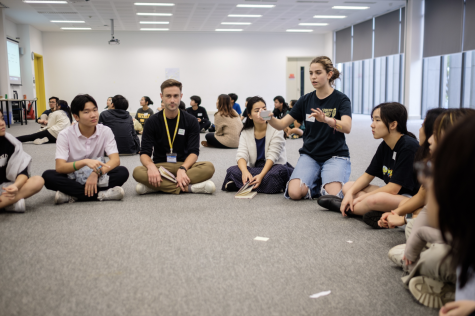 The conference utilized hands-on activities and workshops to facilitate these five practices. This form of learning proved valuable in creating a comfortable and gratifying environment that challenged the participants. The participants reflected later in a feedback survey that this structure "created a really relaxed and comfortable environment," as well as how "…everything was really hands-on, and the activities all required a lot of socializing and movement, which was a really cool way [to] approach learning."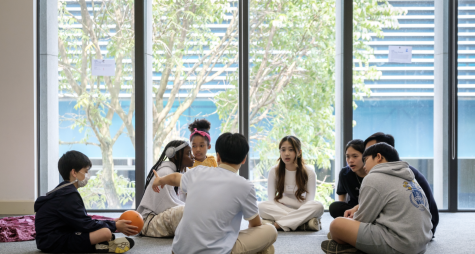 Incorporating different styles of activities kept the participants focused and engaged throughout the workshops. For example, the Inspire a Shared Vision session revolved around a role-play simulation, in which participants learned about and took on the different roles people play in adopting an innovation. Participants remarked on how "it helped us see the problem from the viewpoint of others." Through this, students were able to make connections in their communities that may need change, and how to approach this change.
This structure of learning further supported the students in gaining life-long skills to, hopefully, inspire their schools and communities to create meaningful change: One participant stated, "A lesson I['ve] learn[ed] from this program is that you have to think outside of the box sometimes and not have to constantly restrict yourself to a repetitive procedure because you never know if something is more efficient unless you try it out."
Another participant shared, "[A lesson I've learned is] That you can try to imagine yourself in different perspectives, but you can never truly understand another perspective unless you hear at least a part of it from another person with that perspective."
The Hanoi Student Leadership Conference strived to highlight the value of teamwork, distributive leadership, and diversity. A close community was created throughout the two days, helping participants feel safer and more motivated to share, make connections, and learn. By developing these connections, the sixty student leaders had the opportunity to grow and discover their capacities as future leaders.
Leave a Comment