Personal Project: An End to a Journey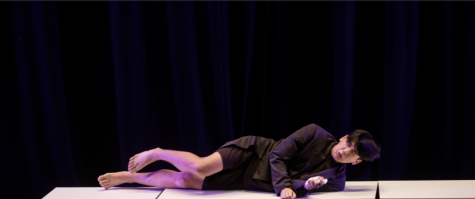 Leo Tolstoy once said, "Spring is the time of plans and projects." This is now truer than ever for Grade 10 students at UNIS Hanoi. As March approaches, replacing the gloominess and chilly air from winter with sunshine, blooming flowers and a fresh start for many, it also signals the end of the hard-working seven-month period of the Personal Project (PP) that every tenth grader has been consistently working on.
What exactly is the Personal Project? The name sums up it all: a project that is personal to the student and unique to their passions. A student could create a cookbook, a fundraising event, apparel, a model, a website, an animation, a film, or anything else that piques their interest. The project serves as a milestone for the end of MYP and is assessed based on the Approaches to Learning (ATLs) that the students demonstrate throughout their learning process in these seven months.
Since the switch to online PP exhibitions because of the pandemic, this will be the first year that the annual gallery is hosted face-to-face at UNIS again, and the current class of 2025 has more variety in their final products than ever. Ranging from live performances, such as Benjamin Price-Thomas' production of three short plays by Christopher Durang, and Aresha Ratnam's piano rearrangements of Marriage D'Amour (both were presented at their showcase on February 10th and 11th at UNIS, to fun hands-on activities — for instance, Se In Lee's interactive LEGO models to raise awareness for coral health, or Melissa Teo's sewing workshops — every single individual had taken the opportunity to explore their interests and create a final product that's related to global contexts.
However, while this might sound like a fun, swift project to outsiders, it's been described to be quite stressful for the students to be putting in a lot of effort into balancing their school life, the project, and social life outside of school. As the year (and the MYP curriculum) comes to an end for our tenth graders, it's inevitable for the assignments and preparations for IB to pile up, often causing the PP to be forgotten and lost behind.
When talked to Se In Lee about her project, and how her process had been going, she described the experience as "messy but organized, as follows: "I had plans for what I wanted to do, but most parts of them changed after I had my first meeting with my mentor," Se In elaborated. "Also, throughout the process, there were many moments where my second thoughts took over the initial plan. Fortunately, these second thoughts worked out well most of the time, but there were some decisions that were a little too risky. I think this description fits well with how I met deadlines too. This is because I was always an inch away from meeting the due date, but end up getting incompletes."
Kate Arnsdoff, whose product was a leisurewear outfit, including a tank top, a shirt and jeans with special embroidery, also shared similar problems when talking about time management throughout the project.
"I felt overconfident that I could complete my tasks late, and felt that the workload was becoming repetitive. And as it seeped into PP, I had put off my work because I didn't schedule my time properly. As a result, I ended up often becoming too stressed to start working or forgot about my project. It is important to have a method of organization, to make sure you are keeping track of all of your work. If I had been more organized, I would have been much less stressed."
Through the Personal Project, Kate realized that her time management skills had declined during distance learning in 9th grade. She is content and looks forward to using all these new skills as she continues with DP.
Similarly, Se In reflected on her experiences to be "fun", and "enlightening", and that she also learned a lot about herself, and her love for corals — the true purpose of the PP after all.
"One thing I would like to advise the current ninth graders is to not overpressure themselves into achieving something outrageous from the project," she said. "I want to say that the given time for this project is not as long as you expect — it is definitely not a year-long project, so doing something enjoyable to you is more important than achieving something big. Furthermore, the grade would only be marked as complete or incomplete in their reports, therefore stick with something that you can write 15 pages of report about."
The Personal Project Exhibition this year will be hosted on Thursday, March 16th. Please come and support our tenth graders as they show off the results of their hard work 🙂
Leave a Comment