The Flame: A Hectic Expansion
This past week The Flame underwent a massive expansion, nearly tripling its membership since to the start of this school year. A frantic start, I would say, as a new member myself.  Before joining the Flame, I viewed the newspapers in a pessimistic manner. A waste of time, I would have said back then. However,  my perspective has changed significantly after attending this first meeting. It has an enjoyable and affable atmosphere, filled with laughter and friendliness.
However, with the numbers increasing so suddenly, it was also a bit of a frantic experience as well, dedicating an entire hour just to sort things out. Now you may be wondering what we are planning to do with so many new members, as it definitely presents the Flame with potential that the publication has never really possessed before. Well as a matter of fact, we are planning on introducing some exciting new additions to the weekly publication, including the new collaborative writing team Donkey Squad (from our own Simon McCarty '11, Hieu Nguyen' 11, and Pedro Montalban '11), some love and dating advice from anonymous Dr. Alpha and Mr. Omega, as well as a new weekly comic strip soon to be released by the specialized Flame Comic Crew. As silly as  it may sound, they are our creative writers, who will surely bring to you some of their fascinating adventures. Flame was also able to establish a new marketing branch that, which will be responsible for even more exciting developments – and more awesome videos!
As I come to a close to my first article, I cannot forget to remind our readers that we are working to set up a new Facebook page AND YouTube page in the coming weeks . These will serves as a gathering hub for students to comment, give advice, and of course check out our awesome news. A Flame Spot is also in the works, set be placed on the bulletin board outside the canteen for students to views headlines and announcements from.
Overall, Flame is going through a very exciting transformation. If you are interested or have become interested in taking part in the Flame fun, be sure to contact Viet Than in G12  or Jed Edwards in Grade 11. Or just comment right below! Otherwise be sure to look out for all the future Flame developments, as I can guarantee you that with these amazing new faces, –including myself, of course – you will enjoy Flame more than ever.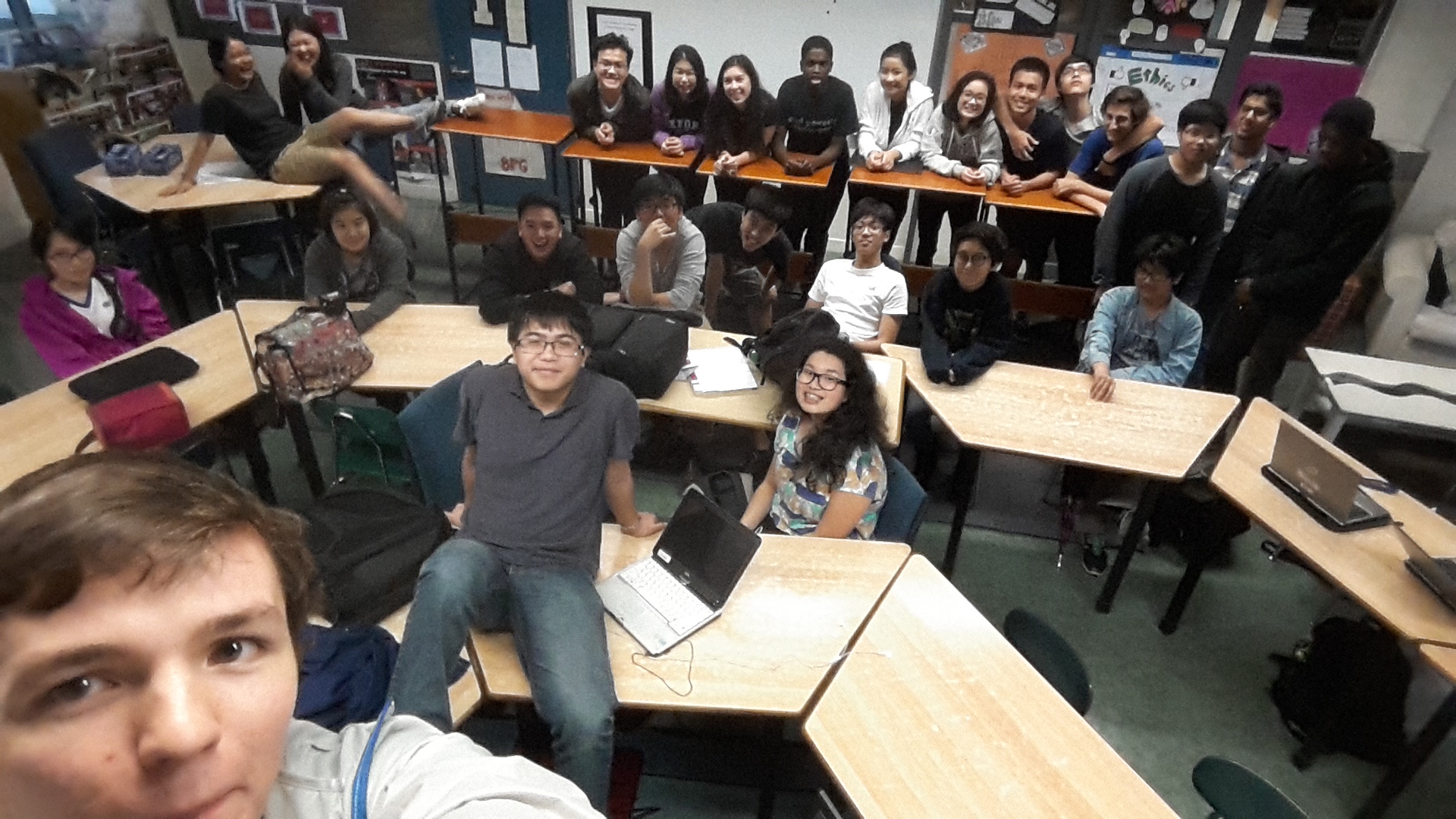 Leave a Comment