2016: A Year of Movies – Part 1
All the best flicks to catch this year
As the year 2015 comes to an end, movie viewers were rewarded with a year filled with not just action, excitement but the inevitable sorrow and pain as well as the movies released took the audience on a rollercoaster of emotions. The year brought back several crown jewels of which included a few blasts from the past and the promise of the future: the beginning of a new trilogy in Star Wars: The Force Awakens; or another famous hit movie: Jurassic World, bringing back everyone's favorite dinosaur movie. Not only that, the Avengers return once more to battle off a new threat in Avengers: Age of Ultron, and the tear-jerking tribute to Paul Walker in Furious 7 before his passing. There was also the cute and family-friendly Inside Out movie that brought even grownups to tears. But for every franchise that came with a bang in 2015, 2016 offers a myriad of long-awaited movies and sequels that promises to be just as if not even more amazing.
To start off the year, what better than to revisit Po for the third time, in Kung Fu Panda 3? The first blockbuster sequel to be released this year, Kung Fu Panda 3 is a story about Po's reunion with his Panda family, and his training to become a kung fu teacher.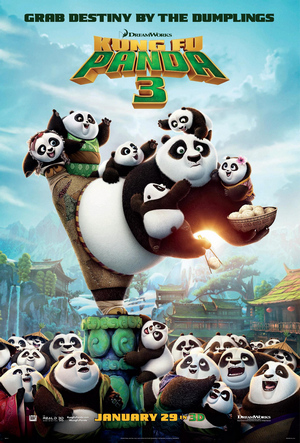 But for those who don't want an animation, they need to look no further than Deadpool, coming out in February. This infamous Marvel anti-hero has been long awaited in his own movie since his showing in X-Men Origins: Wolverine – though younger audiences definitely shouldn't see this movie, due to his trademark dark humor and violence.
To answer Marvel's dominance in the movie industry for the last few years, comes Batman v Superman: Dawn of Justice in March. As the title suggests, the movie features Batman in a fight against Superman – as well as Wonder Woman and Aquaman. This superhero pileup is an effort by DC to catch up to its rival Marvel, who is far ahead in the movie department – but whether DC can set a firm footing in the movie industry or not, this rivalry can only promise good things for moviegoers. In March is also Divergent Series: Allegiant, following' Tris' story once again in another installment of the Divergent Series.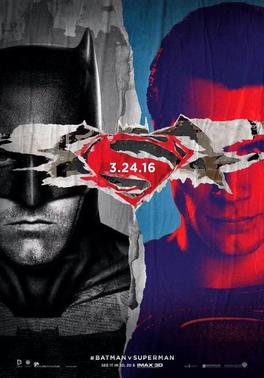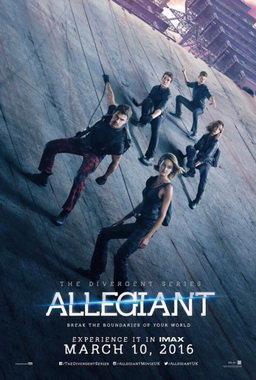 In April, there are no long-awaited titles – instead, it is a Disney live-action movie! From the creators of Pirates of the Caribbean comes The Jungle Book, a live-action remake of the acclaimed animation by Walt Disney Studios, which no doubt many of us have watched. In other live-action-fairy-tale-remake news, The Huntsman: Winter's War is also coming out in April, a spin-off from 2012's Snow White and the Huntsman.
Coming out from the (relatively) calm April, May promises to be one of the most crowded months for movies, just as the summer season is about to kick in. To start off, is Captain America: Civil War – Marvel's response to Batman v Superman by putting Captain America head to head against Iron Man over his friend, Bucky (watch The Winter Soldier if you want to understand that's going on).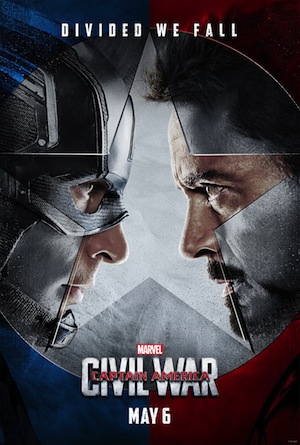 Then, throughout the month, comes a few interesting titles: Snowden, no doubt the story of Edward Snowden, and Alice Through the Looking Glass, another Tim Burton movie featuring the titular character falling through unlikely things. To end the month is X-Men: Apocalypse – a promising movie after the last installment of the X-Men series, Apocalypse tells the return of Apocalypse, an ancient mutant worshipped as a god since ancient times, who is now back to bring about apocalypse (enjoyed that sentence, didn't you?)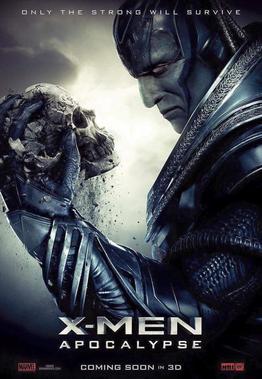 However, that is only the beginning! June opens up with sequels to… debatable movies in terms of quality: Teenage Mutant Ninja Turtles: Out of the Shadows, The Conjuring 2, and Now You See Me 2 – though they may yet learn from their mistakes, and bring us some excellent sequels. But that is only the first half of the epic lineup during the peak month of summer movie season. Up next, are three decade-long awaited titles: Warcraft, Finding Dory, and Independence Day: Resurgence.
Warcraft, as most of the older demographic of this newspaper probably knows, is the legendary game franchise by Blizzard Entertainment, the creator of Starcraft, Diablo, and Hearthstone. The movie follows the plot of the first real-time strategy installment: the invasion of the human homeland, Azeroth, by orcs. The movie has been announced since 2006, and Blizzard fans has been waiting for it ever since. However, if Warcraft succeeds, the long wait would have been worth it – the game itself is full of lore and potential for sequels, and such a large title having success could kick-start a new game adaptation genre, just like The Avengers did for comic book adaptation.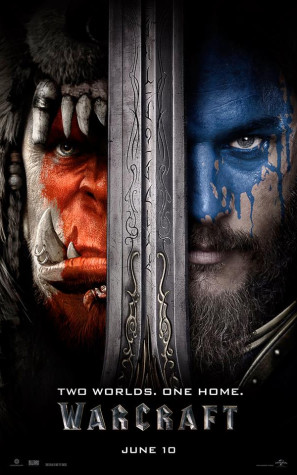 And for the Pixar fans, the long awaited sequel/spin-off to the acclaimed Finding Nemo is also premiering in June! Finding Dory is a story about Dory, the amnesiac Pacific regal blue tang (complicated name for a blue fish) from the first movie. As Pixar is usually top-notch in quality, viewers can expect nothing but good things in this return to the ocean.
But wait! There's more! Independence Day has kick-started a whole genre of its own, and now, it's back with Independence Day: Resurgence! This icon of the 90's is back, and it brought its aliens back, hopefully reviving this once-thriving genre that gave way to the recent zombie trend.
The first half of the year draws to a close with June's blockbusters, but that is only the beginning! Keep watch for part two of this mega-list, featuring movies July-December 2016!
Leave a Comment