Have You Redd-it?
I'm sure that there have been nights after school when you just didn't know what to do. You had no homework, watched all your favorite YouTube channels, and read through all the Facebook updates. All of Internet relevant to your life has been explored – or has it? Many of you have heard of Reddit (specifically without capital letters). Some of you, however, may have not. Then, there are some people who frequent Reddit every day (and I'm quickly becoming one of those people). But, what is Reddit?
Reddit, in its own words, is "the front page of the internet" – but this hardly tells you anything. So instead, I'll tell you what I told my editor when I tried to pitch this idea: "Reddit is a forum for everything you can imagine." Everything from cat images to science discussions, everything in between and even more, has a place in Reddit. Try it yourself – go to Reddit and search for any topic, be it history, snakes, or your favorite movie that aired 5 years ago; and chances are, there's an entire community devoted to that topic, in its own little part of Reddit (called a subreddit).
"But why?", you may ask yourself. Why? Because Reddit is the greatest place on the Internet to discuss your favorite things, and to waste time. It may be ugly aesthetically and its interface is not the greatest, but it contains intellectual discussions on every topic, dabbled here and there with inside-jokes that you might soon begin to appreciate. It's also a crazy place; you may not have heard about it, but Reddit managed to manipulate Google into showing an image of a potato when you search "Gaming console" some time ago. It's still there!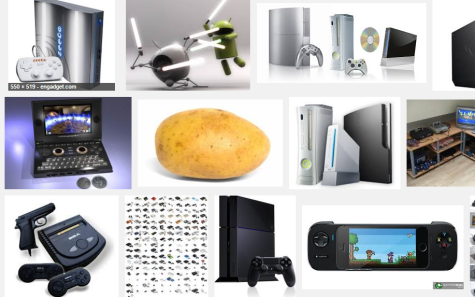 But most of all, it is a fun place – where ordinary people hang out to tell stories, crack jokes, and share their own experiences, some of which might even help you with your own life – on Reddit are people of all professions, married couples, several famous figures, and even a few former drug addicts who now gladly share their story.
And so, this brings us to the purpose of this new-found series – to guide you through Reddit, and to show you some of the greatest subreddit's in the world's largest online community. Every week, we will explore a different subreddit – from /r/circlejerk (it is not what it sounds like…) to /r/cats (well, maybe not /r/cats, because there's hundreds of subs on cats), showing you the helpful subs, the fun subs, the crazy subs, to help you use Reddit in the best way possible – as a fun tool for discussion, but also as a way for you to learn life experiences from the safety of the Internet (with Safe Search on).
See you next week, when we begin! First stop: /r/AskReddit!
Leave a Comment