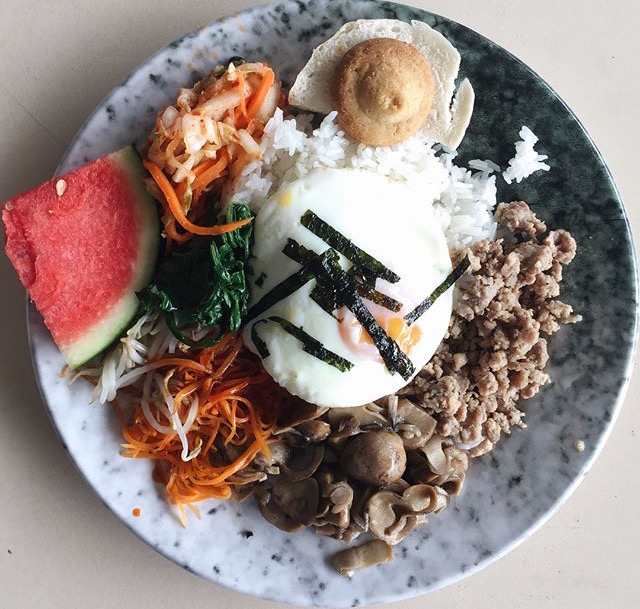 Every year, UNIS undergoes big changes to improve or add to the systems of the previous years. This year, the most prominent change that impacted the entire UNIS community was the new canteen and the new chef. It has been noted that the school's contract with the J&J service had ended, and instead, the school now hires a full-time chef: Adam Betz. Since the new canteen construction is behind the schedule, we are still stuck in the old canteen building. Fortunately, the good news is that we have a contemporary canteen system with healthier and better quality of food. We have interviewed him very recently about these changes in our canteen and we can tell from our intuition that he was a charismatic person who is very enthusiastic about his work and holistically cares about UNIS community's health.
But who is Chef Betz? And what makes his cooking at the canteen unique from the food served last year? In this interview, Chef Betz tells us a little bit about his values as a cook, and plans he has for the UNIS canteen…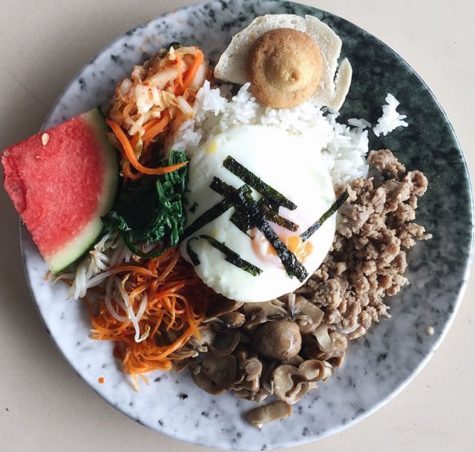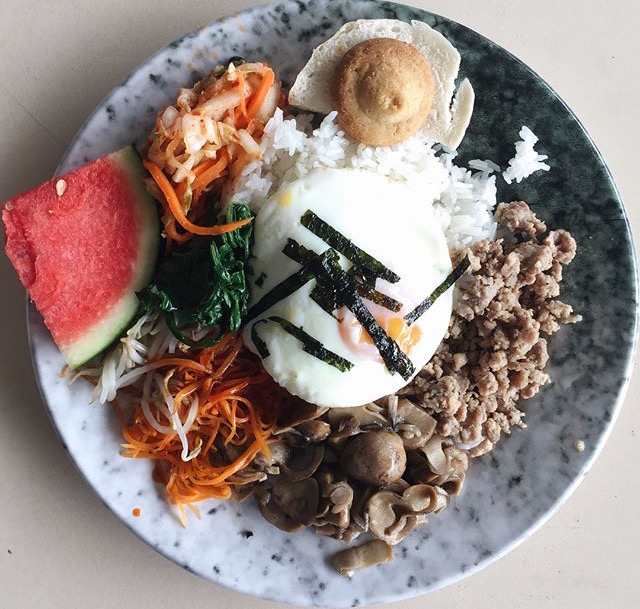 Is there a certain focus that you have in mind with the served food?
One of the reasons UNIS brought me in was to work on freshness, and to be able to adapt on what needs the school has. The previous company, being an overseas company based in Korea, they do 140,000 kids all over Korea, they have set menus. Viet Nam's a little bit different, it's harder to source foods, and so; as part of my history for being here for 5 years, we make sure the food sources we get here are fresh.
Our first goal is quality of food, our long-term goal is to start working with local farmers and local producers and be able to get them to be at the international standards we want, and to be better to the land; to do less burning that they do in between seasons and more composting. But our first and number 1 goal is to get the quality of the food by limiting the amount of money taken by a private company and using that money for the quality of food without raising the prices, which has hopefully been seen.
What do you have in plan for the future of the canteen?
There's an exciting new building! Right next door! It's going to have it's very own deli and coffee shop, and instead of buying ice cream from Gelato, we'll have our own ice cream machine and stuff like that. A little more scratch cooking than we're already doing, a lot more storage (which will do a little more catering).
When other schools come here, we'll be able to cook for them. Interacting more with the kids and having classes a few times a year for knife and kitchen safety, so when you want to do fundraisers, you make the food for that fundraiser instead of ordering it from somebody so it's more teaching.
Plus, the new building will have 2 classrooms which are decked out as kitchens and we'll look at bringing in some of the chefs from around here, some local cuisine, some people who are doing more new-wave-fusion and stuff like that; just show you how fun culinary stuff is worldwide with the talent that Hanoi has.
How does the environment of UNIS feel?
I just came from a meeting with my boss, and it's a bunch of departments working together to make it so that we have cookies for you everyday. It's not just my department here, but I have to buy the flour from somebody, and right now with the new division, the support has been great. To be able to get these signs up *gestures to the menus on the wall* was another department, that wasn't part of the canteen, it wasn't their job. But they're a team, and they wanted to make sure that this looks professional and it looked great for the kids and so the different divisions here have worked together, and it can be a little frustrating in the outside world in Viet Nam to get things done.
Chef Adam is constantly fighting to improve our canteen experience and food quality every second. One major change that took place was cutting as much sugar as possible, as we can see that drinks option has been changed with less sugar.
We definitely look forward to more changes that are about to come to UNIS campus by Chef Adam, especially in our canteen, the center of all social life and food.