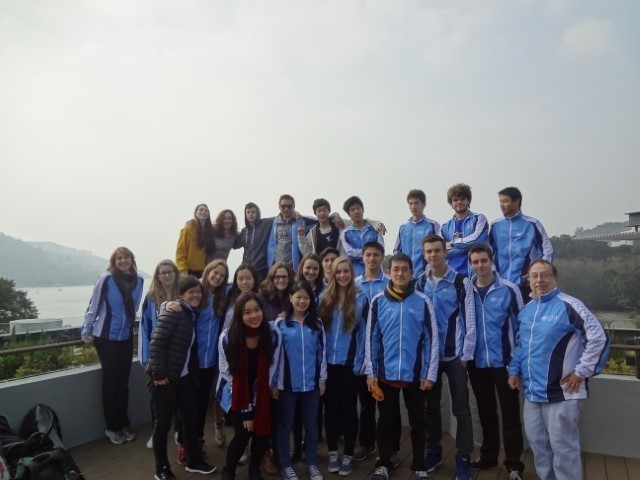 "APAC was interesting not only for the swimming, but for the experience of living with someone in a different country and seeing their usual day-to-day life" Nils, an amazing swimmer from grade 10 commented on the 2014 APAC Swim Meet.
The Swim Meet consisted of swim teams from ten different APAC schools which were from 5 different countries. The Meet started from Thursday morning, where every swimmer was welcomed by the hospitable ceremony held by the host school – Hong Kong International School (HKIS) – and ended with a friendly banquet on Saturday night. The conference was filled with talented competitive swimmers who all possessed a great passion for swimming. For every event, swimmers were encouraged and supported by their fellow teammates and coaches, with the hope that they could beat their Best Times – the time record that every swimmer has in the past for performing a swim event such as 50m Freestyle, 100m Butterfly, 200m Breaststroke, etc.
Needless to say, as one of the captains of the swim team along with fellow senior captains, Jackson, Emma and Hiep, I have had one of the best moments of my entire high school life. I was truly proud by our team this year, which was brimmed with young, spontaneous and amazing swimmers. The 2014 Varsity Swim team was the largest swim team in the UNIS history! Additionally, one of our female relay team had earned ribbons for being in the 6th place. We were very fortunate to have the opportunity to see two of our senior swimmers, Hiep and Emma, made it to the consolation finals.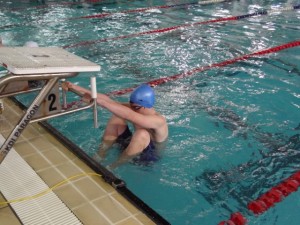 "I miss APAC already," a swim team member sadly announced, as the team arrived in Hanoi on the late Sunday evening.
Despite the fact that our team did not earn any official medals, we had indeed won something even more precious, something that no metallic discs can ever be compared to. We had found friendships, determination, and had all developed an ineffable love for water. Especially for athletes who had never experienced an APAC event in the past and even for those who had, 2014 APAC Swimming had left behind a great story for them to share with their peers and families.