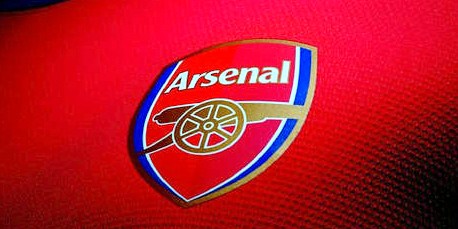 Something has changed in the Arsenal squad who can still freshly recollect their humiliating 8-2 loss to Manchester united 2 seasons ago. Manu overcame their North London rivals 1-0, with a well-placed header from Van Persie, however, both teams had their fair slice of chances. Manu seem to be picking up from their disappointing start to the season, while Arsenal are still unsure how to deal with big games this season, having lost to Chelsea, Dortmund and now Manchester United. Still 5 points clear at the top of the table, they will be hoping to maintain, if not increase that gap, with what has been an outstanding run in the premier league except for this unexpected hiccup.
Check out  Ibra Taekwondo Goals and Falcao 1-1 Evian
    Newcastle United have had a scintillating run, having overcome a lackluster Chelsea 2-0, and now overcame a fiery Tottenham 1-0 with an early goal from Loic Remy. He has been in amazing form, constantly delivering goals for The Magpies. His Tottenham counter-part Soldado, who last season scored an amazing 25 goals in the La Liga, is having a tough time in the premier league, dealing with a barren run.  The $100 million tottenham spent on a new midfield dynamo has not helped either, who have failed to score and provide their target-man with the ball enough to replicate his old form.
    In the Ligue 1, 2nd placed Monaco required another goal from in form Falcao to salvage a point from lowly Evian who somehow managed to sneak into the lead. Two of the world's best strikers, Falcao and Cavani, have both achieved 9 goals from 8 and 7 games respectively, and have justified their enormous transfer fees. Meanwhile, Tae-Kwon-Do master Ibrahimovic  (Check out his Tae-Kwon-Do style goals in the links below)  has managed 8 goals from 988 minutes, approximately 11 games, and has kept his  position as one of the most feared forwards in the world.
Fernando Llorente, a part of the 2010 world cup winning squad most feared for his strength and threat in the air, is slowly adjusting to his new Series A club Juventus, and has recently started finding his form scoring in both games in the Champions league against Real Madrid, his second coming from a header, where he judged the cross beautifully, and stooped low to power a header into the back of the net.
   Diego costa has lived up to Athletico Madrid's Reputation of producing the most deadly strikers in the world. Diego Forlan, Fernando Torres, Sergio Aguero, Falcao and now Diego costa have all come from Athletico Madrid, and currently has 13 goals in 13 games, with a conversion rate of 1.00. He is only bettered by Cristiano Ronaldo, who has 16 goals in 13 games, who looks set for an amazing season and might even break Messi's record of 50 goals in 38 games. He also is the stronger contender for the Ballon d'Or, especially since Messi has been sidelined with a Hamstring injury for 2 months until January 2014.