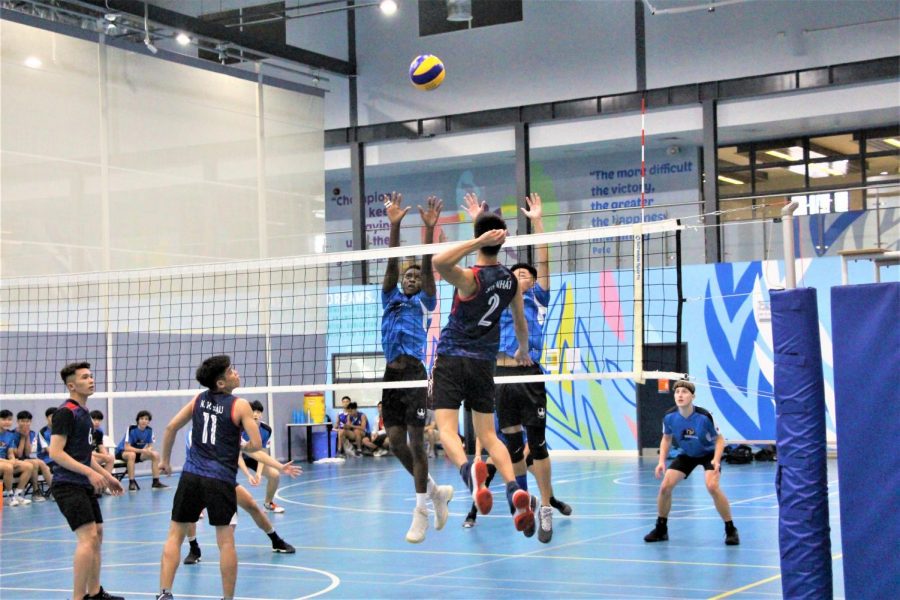 Mo Bui
After months of distance learning, many athletes have been on the courts and in the pool, eager to return. With the new school year off to an in-person start, team tryouts were open – and many hoped tournaments were going to happen this year. 
Unfortunately, COVID-19 is still limiting athletic opportunities, including canceling tournaments for the first and second season sports like volleyball and tennis, and the third season being at risk as well. 
Since APAC and MRISA events have been cancelled, UNIS athletes have had a difficult time staying motivated and training day to day. Training continues so that the athletes are ready if and when athletic activities return. To do this, training takes place a long time before any events are expected to happen.
Tarique AL-lesa, the Director of Activities, said that different athletes had different goals regarding the athletic programs. "I would say it depends on person to person," Al-lesa said. "I think people are dedicated to getting better and improving for the future and really love the sports. We still have positive experiences doing what we are doing, people are just worried and thinking about doing it for an activity."
Mark Voicechovski, the school athletic trainer, said that the cancellation of events lead to a lot of struggles for international teams looking to travel abroad. "It was hard for them to gain entrance into the country. It was hard for them to do the 14-day quarantine in Vietnam and the home country and then locally," Voicechovski said. "I think that the time for them it's quite tough, when the school is not ready to pay for quarantine fees." 
If the situation improves next year, there is a possibility of APAC and MRISA events returning and international travel resuming. However, only time will tell and student athletes will have to wait and see what happens.