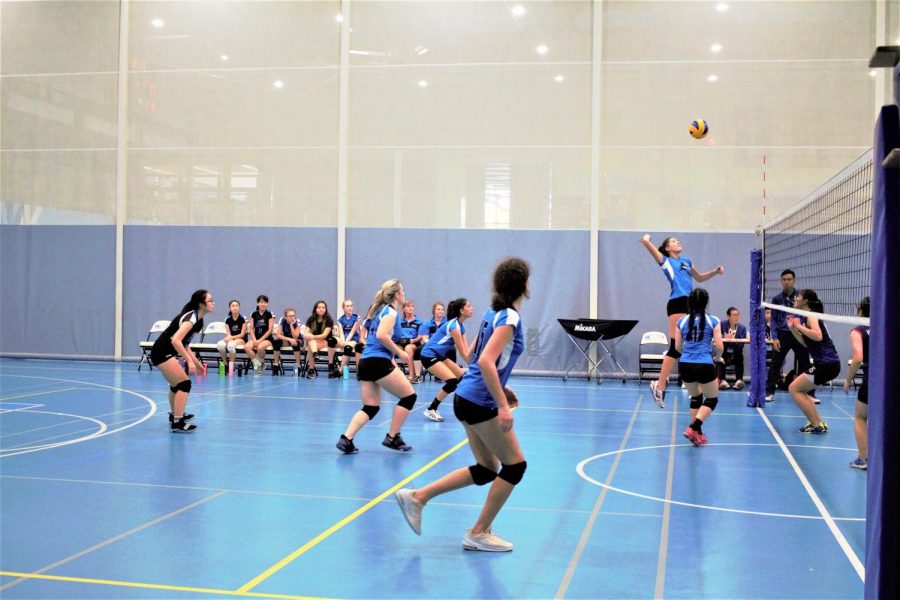 Mo Bui
COVID-19 has affected many aspects of students' lives, including those involved with sports conferences. After winning the APAC volleyball and soccer tournaments last year, many of our athletes and students anticipated more positive results to come this year. 
However, the pandemic has impacted this, such as MRISA and APAC events last spring being cancelled. Some countries have also closed their borders for travelers, preventing UNIS athletes from travelling to other international schools. With the cancellation of sports trips, the mentality of the athletes has changed, as well.
Director of Activities Tarique Al-lesa explained why important decisions on the cancelation of traveling tournaments were made so quickly. "Last year, decisions were made a little bit differently and a little bit more quickly because we weren't as well informed," Al-lesa said. "We learned from how we handled things last year after COVID-19 started, and from that point, it's very typical for organizations to have a united front and make cancellations, as a group."
Al-lesa also explained that other factors, such as how traveling and local restrictions, and the abilities of people to travel and return to their home countries, also contributed to the cancellation of trips in other international schools.
Anne Thompson-Wambua, the coach of the girls varsity volleyball team, explained how the training has changed for the volleyball team. She mentioned that because of the cancellation of APAC events, training schedules have changed. "It does change the training, because I would say, we don't train as intensely," Thompson said.
She also mentioned that, because of APAC being canceled, some of the seniors decided to not participate in the team this year. "That's one of the other impacts, that not having an APAC or even local tournament games has had is that, I think, some of the older players were prioritizing their school, over coming up for the sports team again this year," Thompson said. "Understandable, because there isn't that kind of end goal that gets people motivated to play."