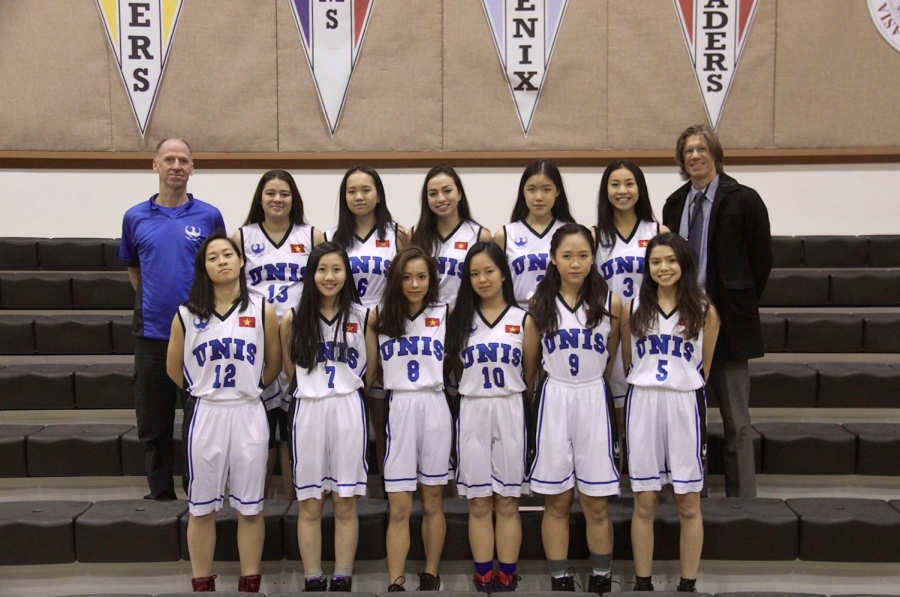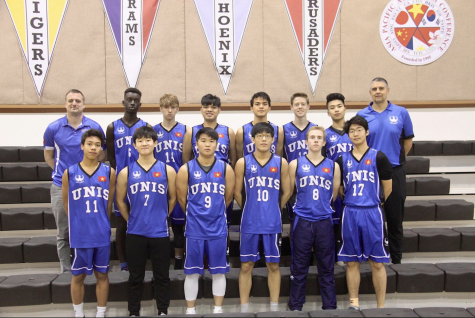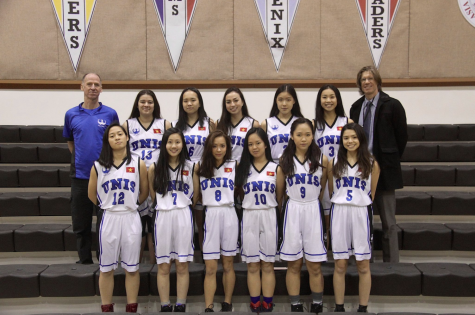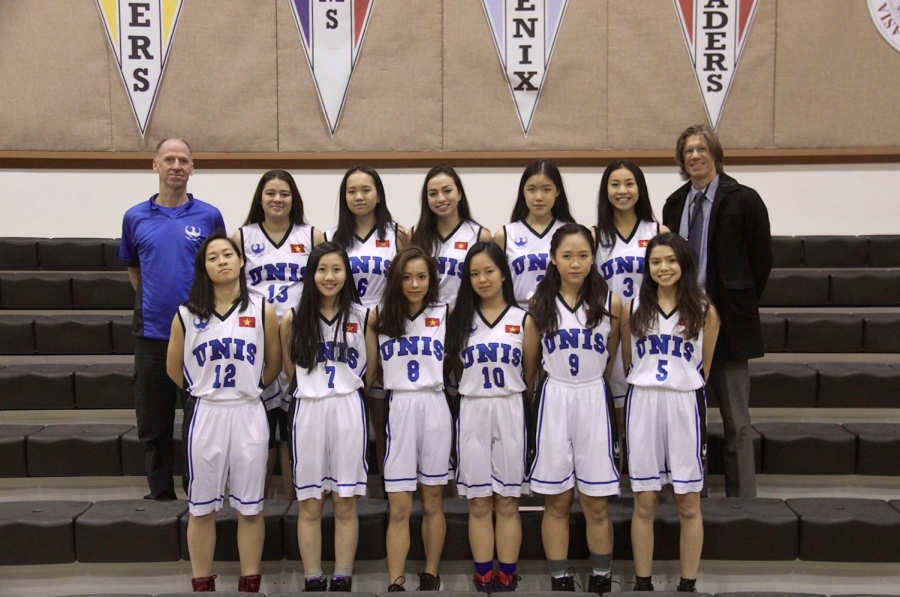 For basketball this year, the varsity basketball boys and girls flew to Taejon Christian International School in Daejeon, Korea on January 31st for the APAC tournament that lasted for three days. It was a very long and exhausting trip, but it was also a very enjoyable and valuable experience. It was -1 degrees celsius in Daejeon. The first day was very hard, we were all exhausted and only getting used to playing long and challenging games one after the other. The first day wasn't our best, as both the girls and boys lost all of our games on the day. For one of the girls' games the scores were extremely close, but we still ended up losing. Despite that, both the girls and boys still kept their heads high and focused on the games to come.
On the second day, we walked in more united and with more determination to win. The games were vigorous and draining. Despite that, after every point we made we became more and more determined to win the game and have it be "ours". The girls ended up winning a game against Seoul Foreign School with the score of 34 to 25. It was a well-deserved game and we were all very proud of the team.
The last day was the most exciting and there was great energy amongst all of the players. There was a lot of great team spirit; everyone on the team was determined to win. The day passed by very slowly and the games were long and tough both physically and mentally. On the last day, both the girls and the boys from UNIS were able to win games. The boys won their first game against American International School of Guangzhou by three points, which once again rekindled the phoenix spirit in our team, especially as this particular team was one of the strongest opponent our team had to face. The boys were very close to coming 5th and only lost the 5th/6th places game by 3 points. The girls played SFS again that day for the 5th/6th place game and they won, putting them in 5th place.
Even though the results were not what we hoped for, we still left with a smile on our faces at the end because we were proud of how each and every one of us pushed and worked very hard.This year most games for both the girls and boys ended with a relatively close score. More importantly we had a lot of fun playing basketball and bonding with friends in this tournament. On that note, hopefully we can learn from this great experience and come back stronger and better next year!