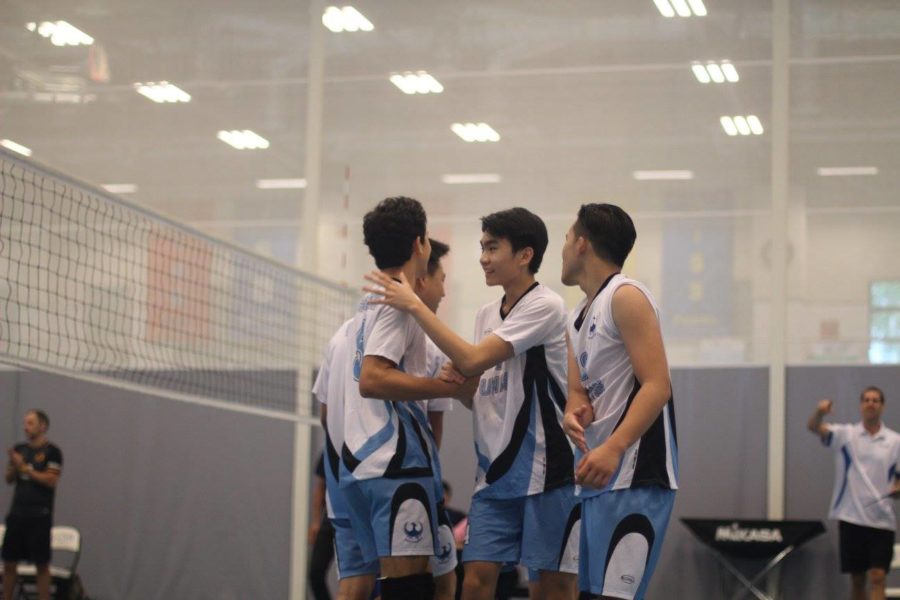 In the the last couple of weeks, the Varsity Boys and Girls have been through rigorous training and intense games in preparation for the Hanoi Activity Conference (HAC) Volleyball tournament and the Asia Pacific Activities Conference (APAC) Volleyball tournament taking place at Western Academy of Beijing this year.
Once again, Coach Muntwyler (Boys) and Coach Stroupe (Girls) have gone through the difficult process of choosing twelve incredible athletes to represent UNIS in the two tournaments, as well as an additional invitational tournament at the International School Bangkok in Thailand. Both boys and girls team have played against four teams so far: British International School, Concordia International School Hanoi, Hanoi International School as well as the Saint Paul American School, and the girls had also played with Olympia School as well. These games not only acted as friendly games allowing our teams to improve and hone our skills, but is also the round robin stage for the HAC; wins and loss of each game are recorded and is used to determine the four teams that will compete in the HAC on Wednesday 21st, September. (remember to come and support the teams!)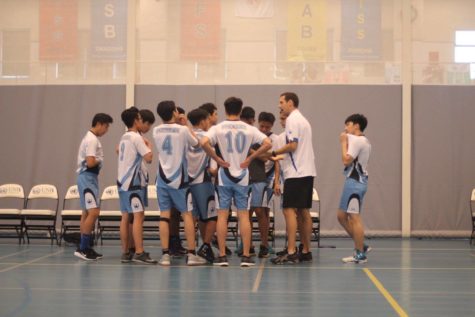 Speaking from the perspective of a boy's team member, many players of last year's team have returned and are helping the new members better their skills and preparing them for the upcoming tournaments. They were able to push through the four intense games exceptionally and claim the win in all four; Coach Muntwyler allowed all of the players to play in each game, forcing them to set aside their differences and play together as a team. Not only that, he was determined not to call for substitutes, pushing the boys team to be able to adapt to whatever situation they are put in, and overcome the problem by themselves, instead of giving players an "easy way out".
This year, the coach didn't just focus on helping the boys sharpen their abilities, but also highlighted the importance of team "chemistry". Mr. Lakwijk, the PE teacher as well as the UNIS APAC Football coach came in during one of the practices and discussed with the team the goals for the season and talked especially about the passion the should be driving each individual player. He talked mostly about being a supportive and encouraging team that will always help each other out; it was because of this talk with the coaches, the team is performing even better than before, evident by the victories that boys were able to achieve.
For the upcoming week (19-25 September), the Varsity teams will be participating in the HAC on Wednesday, and leaving to Bangkok to compete in the Invitational Tournament on Friday. Both will serve as an important stepping stone for the teams towards APAC, and with the support of family and friends and the ever-growing school spirit (the pep rally!), this year's teams may be able to accomplish something great.