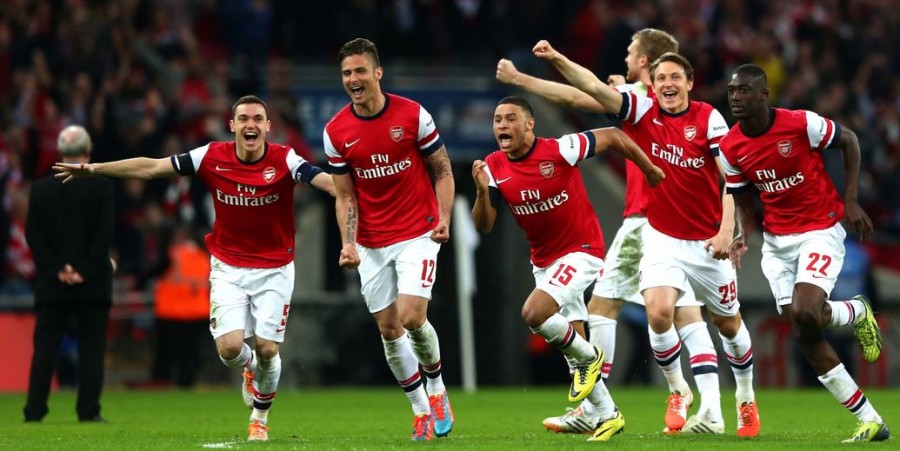 Than Hoang Viet
In an attempt to surpass "a mediocre attempt at satire", we, as the Donkey Squad, have decided to shift gears a bit and do some reporting on the world of professional sports. Last Saturday, Arsenal played Liverpool in a high-stakes game competing for a spot in the top four at the Emirates Stadium. The game had the potential to be quite a thriller but merely resulted in a thrashing for Liverpool, who ended up losing 4 – 1.
The game began on a high note for Arsenal with Santi Cazorla and Aaron Ramsey respectively testing Mignolet with two close range shots that required some fast reactions from Mignolet to keep out. Liverpool then countered with a stinging through ball to Lazar Markovic whose squared pass was just too deep for Raheem Sterling to latch on to. Nevertheless, it was Arsenal who opened the scoring with a beautiful curler from their youthful flying right back, Hector Bellerin nicked straight from La Masia. However, Arsenal was not done yet. Minutes later, they received a free kick about 25 yards from the goal and it was Mesut Ozil, a man under much criticism lately, who stepped up and curled a beauty past Mignolet into the far corner. Soon after, Sanchez added a third with a stinging shot over Mignolet into the back of the net.
Stepping into the second half, Liverpool introduced the dynamic figure of Daniel Sturridge, who hoped to spark a comeback. Arsenal though started brightly with a few good chances before making various substitutions to rest their players who had been on International duty that past week by replacing the likes of Ozil, Ramsey and Koscielny (also known among Arsenal faithfuls as BOSSCIELNY) with Welbeck, Flamini and Gabriel respectively.
With the defensive substitutions arrives an Arsenal more focused on keeping the ball out of their own goal than attacking the opposition. After consistent pressure from Liverpool and a few scrappy shots, Raheem Sterling was brought down in the box by Hector Bellerin, who was lucky not to receive a second yellow for his rash challenge. The resulting penalty was then put away nicely by Jordan Henderson, the Liverpool skipper, into the bottom left.
Soon after, Liverpool's hopes for a comeback were crushed when Emre Can lost his cool and dived into poorly timed tackle on Danny Welbeck resulting in a second yellow and a removal from the game. Arsenal then finished the game with Olivier Giroud, their on-form striker, curling another into the far left past of Mignolet for a final score of 4 – 1 for Arsenal.