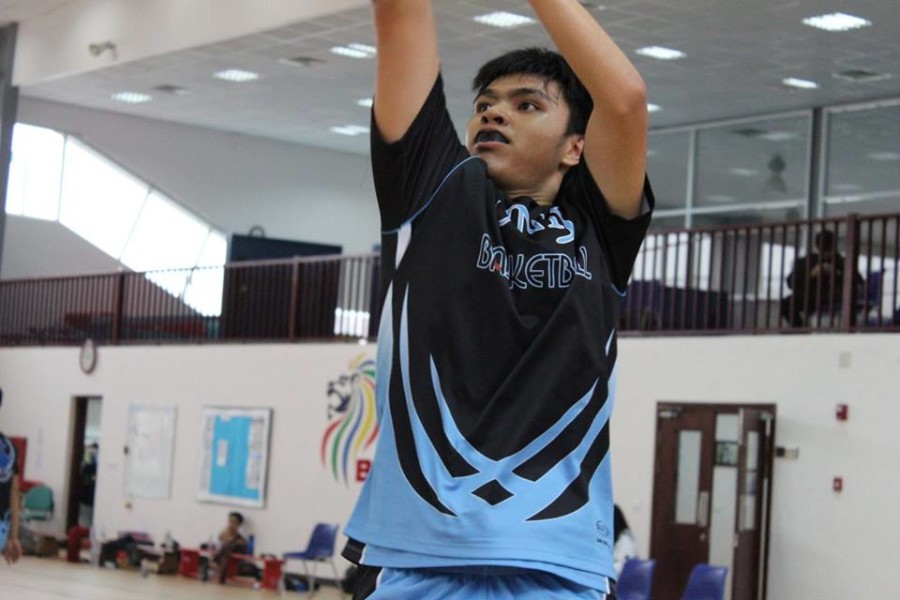 Last Wednesday, the Boys' Varsity Basketball team faced off against Wellspring's basketball team for their first after the three-week long holiday.  Although the boys managed to pull off a win to secure their position as the first seed for the HAC tournament, many of them were not happy with the final results; Asare, a former APAC All-Tournament team member, said 'it's not something we should be proud off, we could have played a lot better".
The boys started off strong, out-scoring the opposing team 18 to 10 in the first quarter. Having a big lead, we thought we had the game in the bag but then started to slow down in the second half. We remained stagnant in the third quarter, not scoring very many points but still managed to maintain the lead. After a series of turnovers, the opposing team managed to come back; scoring back to back threes to chip away the lead to down to only 2 points. Under a minute remaining, many of us felt under pressure, realizing that we could lose if we do not score immediately. Luckily, Duy scored two points off a lay-up and Michael drained a jump shot to keep our winning chances alive. The final score was 26-23 to us.
Despite the win, we felt that we performed very badly, perhaps the worst we've ever had the whole season. After a strong showing in the Timberwolves Invitational where we ended in third place, the sub-30 point game was something none of us expected. Perhaps it was the 3 week holiday that slowed down our progress and affected our performance. Mati – the youngest member of the team – said, "over the break we've rusted because we haven't played basketball very much. We also seemed to have lost our spark when playing games". In addition to this, we seemed to have lost our focus;  missing wide open layups, missing block outs, not catching easy passes, rushing the plays and playing poor defense.
With under 2 weeks left before we leave for APAC, we look to keep working on our skills to ensure that we are well-prepared for the tournament and to, hopefully, get better results.