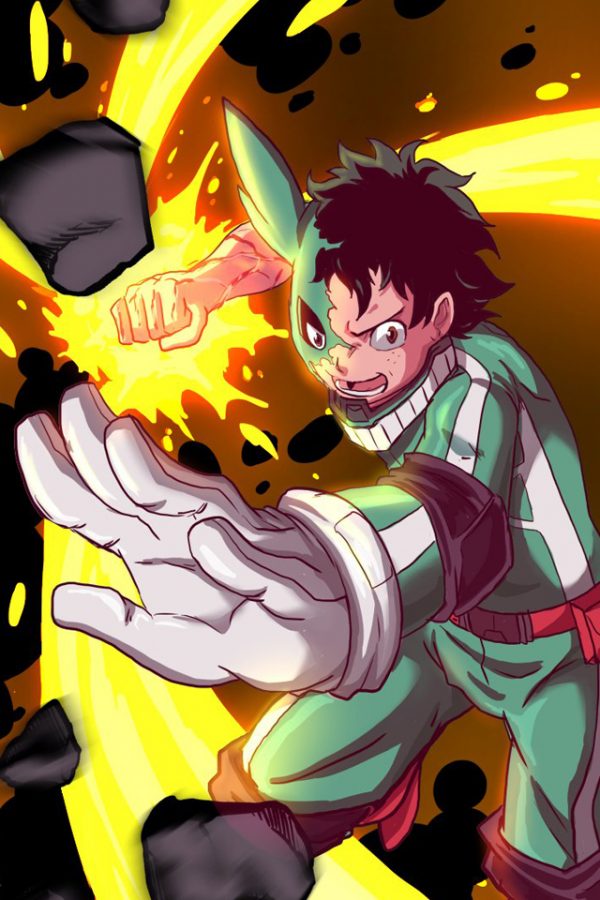 If you want to explore the world of Japanese animation or just want to watch something entertaining, then Boku No Hero Academia (My Hero Academia) is for you. It has been recognized as one of the most popular anime shows since the first season aired in 2016, and has since continued on with a second and third season. Boku No Hero Academia is known for its amazing animation quality and emotionally touching plot, and has accumulated fans all over the globe.
The anime show focuses on the life of a high school student named Midoriya Izuku in a world where the majority of the population has some kind of special power. Izuku stands out as he was born without a "quirk". It seems impossible for him to become the hero he wants to be, but Izuku continues to try his best no matter what blocks his path.
"It's somewhat cliche, but after watching I found it [the anime] quite close to my heart," said Nancy Park, a Grade 9 student and an avid fan of movies.
I agree with this sentiment. There are many stories of the main protagonist achieving his goal after hard work and perseverance, but Boku No Hero Academia stands out because of its realistic characteristics.
"Even though the characters have superpowers, they are all pretty human… They all have flaws in their relationships, much like real life," Park said.
The personality and quirks of each character are created and thought out with great detail. The backstories for each character are also very specific. From the cheerful gravity-controlling Uraraka Ochako, to the arrogant Bakugou Katsuki, all the characters have their own strengths and weaknesses, which makes the show more relatable for the audience.
As for the animation quality, Boku No Hero Academia has one of the best I have seen. Often times, animators will spend less time on drawing some parts of the show, which reduces the quality of certain scenes. However, Boku No Hero Academia's animation quality is quite consistent, and it expresses the excitement in the actions scenes very well.
Boku No Hero Academia is a show I would definitely recommend it to others. Seoyeon Lee, a Grade 9 student, seems to agree that the show is entertaining to watch.
"It's totally worth it," she said. "If you have some spare time, just plug in your earphones and watch… if you don't have time, you should make time for it."